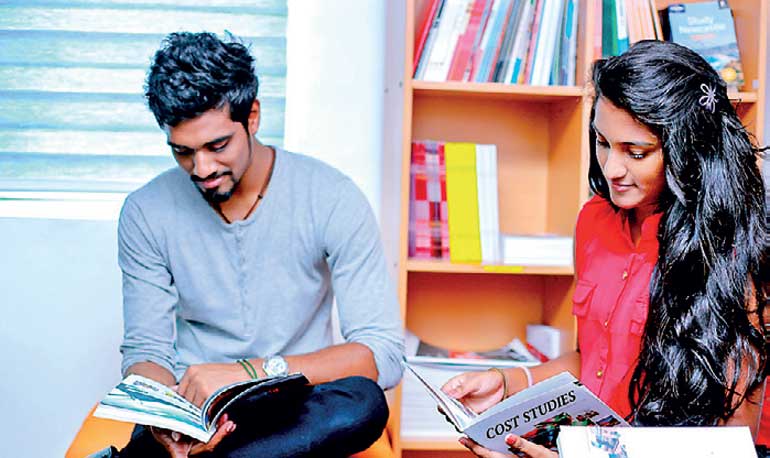 Sri Lanka's premier degree awarding institute SLIIT recently announced that it has launched for the first time a B.Sc Honours Degree Program in Quantity Surveying (QS).

Marking a new chapter in education, this Bachelor's degree is designed to provide those engaged in Quantity Surveying profession in Sri Lanka, a structured path towards obtaining a quality assured B.Sc Honors Degree in Quantity Surveying from SLIIT in strategic collaboration with Liverpool John Moores University UK (LJMU).

Quantity surveyors manage and control financial aspects of the construction process. The QS Degree Programme will educate and develop students' knowledge on all economic, legal, contractual, technical and managerial aspects of Quantity Surveying.

SLIIT offers a quality assured professional Degree from LJMU at a competitive price in a modern learning environment and an enjoyable university life with many extra-curricular activities.

Elaborating on the launch of the new QS Degree Program, Prof. Lalith Gamage, President and CEO, SLIIT, said: "This new degree program offers students more choice, exposure to international teaching quality and increased employability. We firmly believe in equipping students with competencies to contribute towards our nation's economic growth sectors and with Quantity Surveyors in high demand, the SLIIT/LJMU graduates will be sought after by employers in both the public and private sectors."

There are dual entry level requirements for the QS Program – First being the Level 4 with three passes in the G.C.E. (AL) or London AL or Second through Level 6 with a qualification in Quantity Surveying acceptable to the SLIIT Senate and the LJMU. The students joining Level 4 are required to go through industrial training at the completion of Level 5.

SLIIT will begin its academic program for Level 6 in mid-February 2017 while the Level 4 program is scheduled for late Feb 2017 start.

The QS is an ideal platform to provide G.C.E. (AL) Qualified students who do not get placements in National Universities an opportunity to acquire a B.Sc Honours Degree in Quantity Surveying. Students who gain entry at Level 6 which is the 3rd year of the Program, can pursue the degree at SLIIT or transfer to LJMU.

After completing Level 5 of the program, students have the option of receiving a HND in Quantity Surveying from SLIIT or progress to Level 6.

SLIIT's Department of Quantity Surveying, is a recent addition to its Engineering Faculty. The Department is headed by a Chartered Quantity Surveyor who has over 25 years of academic and industry experience both in Sri Lanka and USA.

The teaching faculty consists of both professionally qualified internal and visiting experienced resource personnel practicing in the industry as well as leading academic institutions in Sri Lanka.