CINEC with their affiliation with the University of Wolverhampton is currently one of the best ranked engineering institutes amongst employers in Sri Lanka.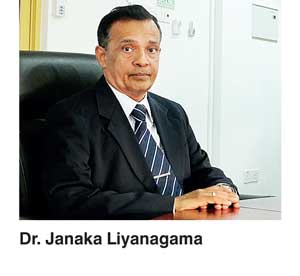 At CINEC, the students are taught by some of the nation's best faculty and offers degrees in five key engineering disciplines and programs to choose from. These include the BEng/MEng (Hons) in Electronics and Communications Engineering, Mechatronics, Mechanical Engineering, Automotive Systems Engineering and BEng (Hons) in Civil Engineering. All of the degrees are awarded by The University of Wolverhampton that is currently one of the highly recognised universities in the UK, for the employability of its graduates.

With engineers to being the future creators of railway lines, waterways, roads and even space shuttles, they are crucial members that contribute to the development of a country. In a bid to support this future contribution, CINEC recently launched a special scholarships scheme specifically targeted to students who have completed their advanced level with good grades. CINEC is incidentally the only institute in the country to open up their engineering degrees to students who have completed the technology stream subjects for their advanced level. All other institutes in the country insist on students having Mathematics, Physics and Chemistry as advanced level subjects to enter into studying for an engineering degree. CINEC offers special mathematics module free of charge for students who have not done Mathematics for their advanced level examinations, while studying at degree first year.

Speaking of the scholarship program the Dean of the Faculty of Engineering and Technology Dr. Janaka Liyanagama stated, "We are offering 75% scholarship for the total tuition fee, for students who have obtained three A's at their advanced level examinations, 50 % for those who have obtained three B's and 25% for those who have obtained three Cs.

"We wanted to open up a scholarship scheme to students who demonstrate a real interest and enthusiasm for engineering, and who appreciate the benefits of integrated academic and industrial training. Through this scholarship scheme students will get vital, hands-on experience so that they will obtain all the knowledge and skills needed to offer to future employers. Our vision therefore is to seed talented students to successfully acquire the abilities required to give them enhanced employability opportunities at both a local and global level. We hope this scholarship scheme will be one that paves the way for students interested in the field of engineering to achieve their educational goals and occupational aspirations and that more and more talented students can benefit from this scheme," he added.

Dr. Liyanagama also explained that all the engineering degrees have been designed in collaboration with education, management, and industry experts to equip engineers, for the global market place, giving students the right mix of specialisation and interdisciplinary exploration.

Emphasis is placed on developing analytic abilities and developing and executing innovative strategies, where students are taught to apply the knowledge of engineering to design systems or components to meet desired industry and organisational requirements. Further, an extra module on 'Skills for Work' is offered to all final year engineering students, in collaboration with experts from the industry.

The degrees are also combined with mandatory internships at some of the top blue chip companies in the country that provide students with the chance to learn about technology and engineering and gain real world experience. This thereby gives students the opportunity to personalise their academic experience through hands-on projects and other active learning experiences that correspond with their goals. Additionally, CINEC programs are interchangeable with the UK programs and it is possible for students to study part of the degree course in the UK.

Established in 1990 Enriched with ISO 9001:2008 Quality Management System Certification, CINEC was the winner of the National Quality Awards for four consecutive terms of five years 1999, 2004, 2009 and 2014, winner of Global (World Class) Performance Excellence Award in 2012, and also awarded Best in class Award for Education Organisation in 2010 by the Asia Pacific Quality Organisation. CINEC hopes to utilise this scholarship program to help produce the engineers of tomorrow that Sri Lanka requires.