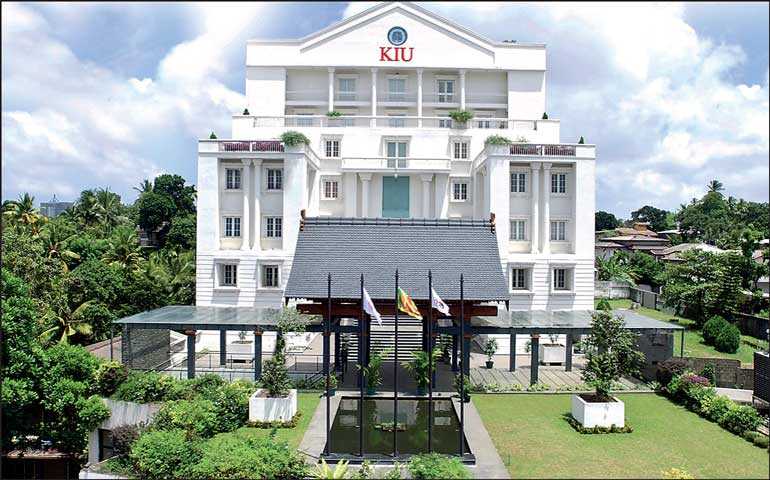 ---
Nursing is a profession in the healthcare sector that provides the provision of holistic care for the individuals, families, and communities with the aim of promoting health, prevention of illnesses, restoration of health and alleviation of suffering.

Continuation of nursing education will create a pathway to equip with knowledge, skills, and attitudes to provide better care towards clients. Obtaining a Bachelor of Science Honours in Nursing Degree is one of the best achievements that a nursing professional can achieve, which will create many pathways to become an exemplary care provider.

Currently, there is a high demand for a Bachelor of Science Honours in Nursing Degree among nursing professionals in Sri Lanka. Considering the high demand, KIU has taken the responsibility to produce quality graduates suitable for the nursing profession.

Today KIU stands proud as the leading private sector higher education institute in Sri Lanka with a highly successful nursing degree program. Further, KIU is also known for its highly advanced curriculum with a qualified panel of lecturers in nursing. It announced its third convocation to be held on 29 November at the KIU Auditorium with approximately 200 nursing professionals including 25 international nurses, graduating to serve the healthcare sector.

KIU is the only UGC accredited private sector higher education institute in Sri Lanka which offers highly advanced local degree programs suitable for Sri Lanka as well as for the international job market. The KIU curriculum provides a greater number of specialties in Bachelor of Science Honours in Nursing Degree program compared to other BSc Nursing programmes in Sri Lanka.

Registered nurses are eligible to follow Bachelor of Science Honours Nursing degree program and will be able to complete the degree program within two years at KIU. Improving English and IT knowledge also is an important aspect at KIU spearheading towards academic excellence. KIU conducts English and Information Technology preparatory courses for BSc Nursing students free of charge.

In addition, a library, well-equipped laboratories, IT lab facilities with access to advanced research databases and a gymnasium facility are also available free of charge for students. Currently, approximately 40,000 nursing officers work at the Ministry of Health, Sri Lanka. KIU nursing department is working towards to produce 1,000 graduate nurses by the 2020 Nightingale bicentenary. "We strongly perceive that we will be able to provide a great service to the nursing profession through graduate nursing education. As an educational institute, we have a strong commitment not only towards graduate education, but also to develop the knowledge and skills of nurses in different ways. Our aspiration is to develop nursing research culture within the nursing profession in Sri Lanka, and to become the leader in research and innovation in the private education arena. We are proud to say that already we have established a well-functioning research unit at KIU."

Another step to ensure continuous education among nursing graduates is the offering of Masters programmes in Nursing with the accreditation and recognition of the University Grant Commission (Master of Nursing Education, Master of Nursing Management and Master of Science in Nursing) to uplift the nursing profession in Sri Lanka. "We are felicitous to say that KIU is the first and only university that offers postgraduate degrees in the field of nursing. These programmes have been designed to prepare graduate nurses with advanced knowledge and skills required for advance clinical practice, leadership and management. It facilitates improvement of evidence-based practice in nursing. The nursing professionals who have obtained Bachelor of Science Honors Degree in nursing from a recognised university (SLQF 6 or equivalent) are eligible to enrol in these masters degrees."

The Department of Nursing of the KIU strongly perceive that the Master of Science in Nursing (with course work and a research component) programme is an essential, timely need for the country. "We invite you to become a proud KIU nursing graduate with expertise knowledge, attitudes, and skills to be a role model in challenging health care team, as a qualified nursing graduate and to show the difference in being the best," a statement added.