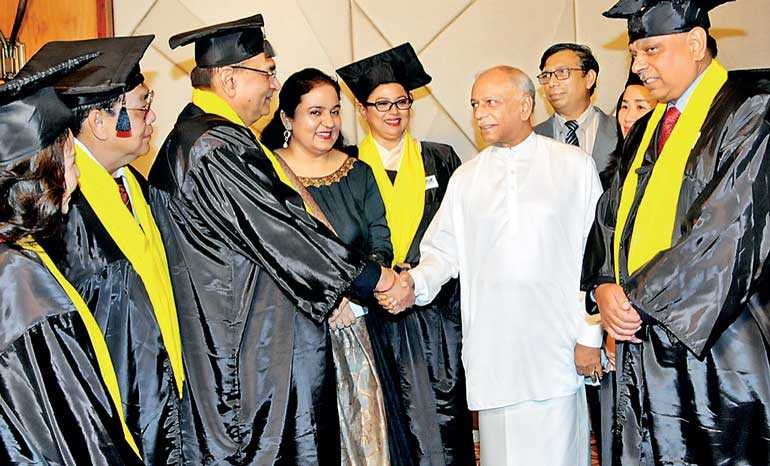 Foreign Minister Dinesh Gunawardena, as the Chief Guest, declared open an award ceremony organised by the Institute of Economic Studies (IES) of India under the theme 'Indo-Sri Lanka Economic Cooperation›, on Friday 27 December 2019, at Taj Samudra Hotel, Colombo.
Subsequent to lighting the traditional oil lamp and symbolically declaring the ceremony open, Foreign Minister Gunawardena presented awards to the graduates of IES. The institute, based in New Delhi, which annually selects various cities around the world to organise its key events, held this year's event in Colombo.

Among the dignitaries in attendance at the ceremony were the Guest of Honour, Minister of Cooperation – Tamil Nadu of the Government of India Shri Sellur K. Raju; International Princess of Mindanao France, Princess Isabelle Lafforgue; National Spokesperson of Governing Bharatiya Janata Party of the Prime Minister of India Anila Singh; and Former Chairman of National Hydroelectric Power Corporation (NHPC) of the Government of India Shri Yogendra Prasad, among others.

The IES was established in 1980 by a group of economists, parliamentarians and industrialists that came together to study and discuss issues of contemporary importance concerning various aspects of the economy and the economic development of India.

The award ceremony was followed by a business partnering event.