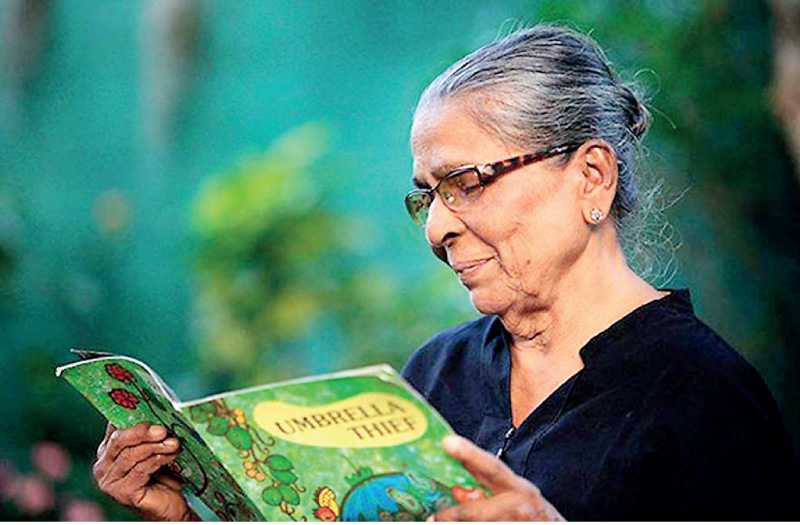 Late Sybil Wettasinghe
---
Latest initiative is through Dhammika and Priscilla Perera Foundation, an extension to their groundbreaking venture, DP Education and DP Digital University, free online learning platforms for school and university students
DP Kids has collaborated with a leading education technology innovator named Age of Learning, Inc, USA
---
To support education excellence among children, philanthropist Dhammika Perera and his wife Priscilla Perera have launched another initiative, DP Kids.

The latest initiative is through the Dhammika and Priscilla Perera Foundation, an extension to their groundbreaking venture, DP Education and DP Digital University, free online learning platforms for school and university students.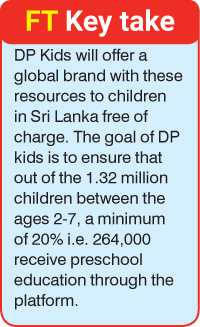 DP Kids has collaborated with a leading education technology innovator named Age of Learning, Inc, USA, which is well known for its global education initiatives and curriculums that are designed by early childhood education experts and professionals who have studied and analysed child psychology and behaviour to craft content, especially for kids. ABCmouse.com is one such initiative that is famous for its early childhood education resources that is provided for Pre-K, Kindergarten, and early elementary school children in the world.

DP Kids has also collaborated with USP Studios, the home to over 50 animated characters designed for making learning a fun activity. USP Studios is one of the top three 'kids video content' producers worldwide.

In that context DP Kids will offer a global brand with these resources to children in Sri Lanka free of charge. The goal of DP kids is to ensure that out of the 1.32 million children between the ages two and seven years a minimum of 20% i.e. 264,000 receive preschool education through the platform.

DP Kids has involved famous singers, writers, illustrators and animators in Sri Lanka to work on locally acclaimed content, not forgetting the cultures and traditions of Sri Lanka.

As much as DP Kids is proud to bring international standard educational resources across oceans to Sri Lanka, the work done by famous local heroes in the media and entertainment industry to enhance this project has been emphasised by DP Kids.

While remembering the tremendous loss to the nation the doyen of children's literature late Mrs. Sybil Wettasinghe, her final work being for DP Kids in writing traditional songs and illustrations for children from the ages two to seven years old, and being later completed by her family whilst the music done by the Sri Lanka Broadcasting Corporation (SLBC), will be provided in the form of two digital songbooks. DP Kids has also worked closely with leading local animators who provided seven localised animated characters specially designed for DP Kids and 3D animated videos for nursery rhymes that reflect local cultures and traditions of Sri Lanka.

A well-known media company was enlisted for producing art and craft videos specially designed for this project, which will provide kids the ability to improve their cognitive skills.

A spokesperson for DP Foundation said: "A child's early years are the foundation for his or her future development, providing a strong base for lifelong learning and learning abilities, including cognitive and social development. Well-established research continues to emphasise the importance of early childhood education as an essential building block of a child's future success. With this thought we hope that children from different backgrounds in Sri Lanka will be able to access world class resources in a safe and secure online educational environment cost-free."

For further inquiries or details please visit the official DP Kids website at www.dpkids.lk or email at info@dpfoundation.org.lk.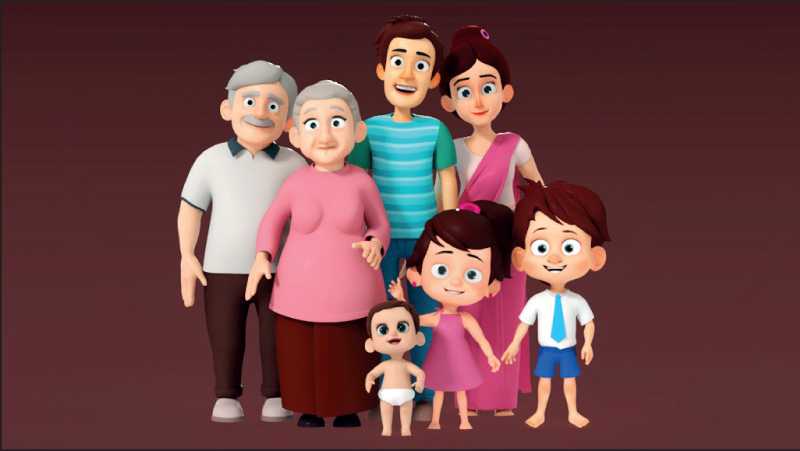 Seven specially-designed animated characters for DP Kids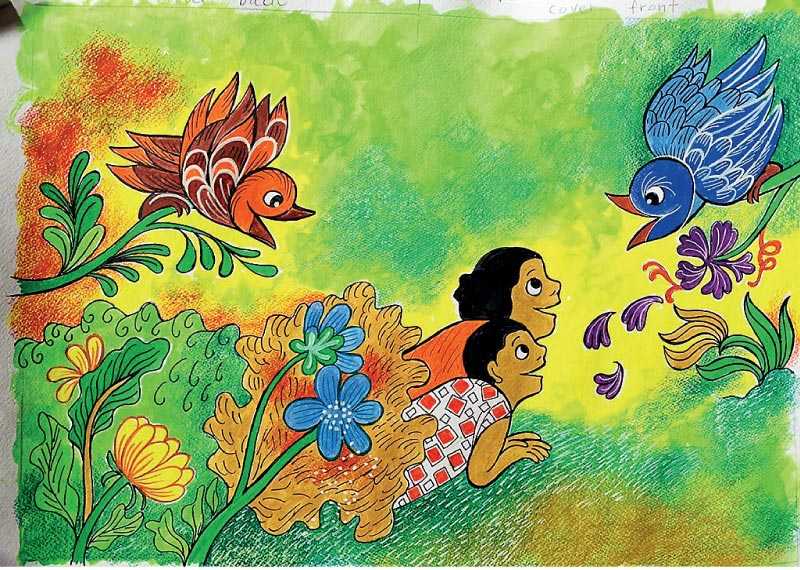 Sybil Wettasinghe's final illustrations for DP Kids