G.C.E. Advanced Level results are around the corner, but the reality is that usually only 50% will get the minimum three S passes in this examination. However, in Sri Lanka, the two-year academic process prior to facing the G.C.E. Advanced Level is highly comprehensive and rigorous. Therefore, irrespective of whether or not candidates manage to get the minimum entry requirement to the tertiary education in Sri Lanka, due credit for their knowledge should be given and recognised.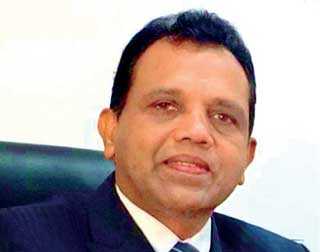 Faculty of Management Humanities and Social Sciences Dean Prof. Lalith Edirisinghe
Accordingly, CINEC Campus calls applications from those who sat for G.C.E. Advanced Level but were unable to get three S passes or above, for a foundation program that leads to a degree. If the candidates have five credit passes including two for Maths, Science or English in their G.C.E. (O/L), they can join the foundation course.

This program will commence soon after the release of the G.C.E. Advanced Level results. After successful completion of the foundation they can enter the BSc. in International Transportation Management and Logistics Degree program. This international degree program is offered by highly reputed Dalian Maritime University, China, affiliated to the World Maritime University, Sweden.

CINEC's service delivery revolves around three key pillars: Knowledge, Skill and Confidence. Therefore, once graduated, the students will be work-ready. During their stay at CINEC the staff moulds them into disciplined, self-motivated, punctual, and responsible citizens. Therefore, parents feel their children are very safe at CINEC.

The campus is famous for highly employable and affordable Government-approved degrees in Sri Lanka and is presently the non-State university carrying highest number of degree programs approved and conducted by the Ministry of Higher Education and the University Grants Commission.

For more details contact: Faculty of Management, Humanities and Social Sciences or through www.cinec.edu CINEC Campus, Millennium Drive, IT Park, Malabe. Tel: 0114 486400 (Ext: 181 or 165).