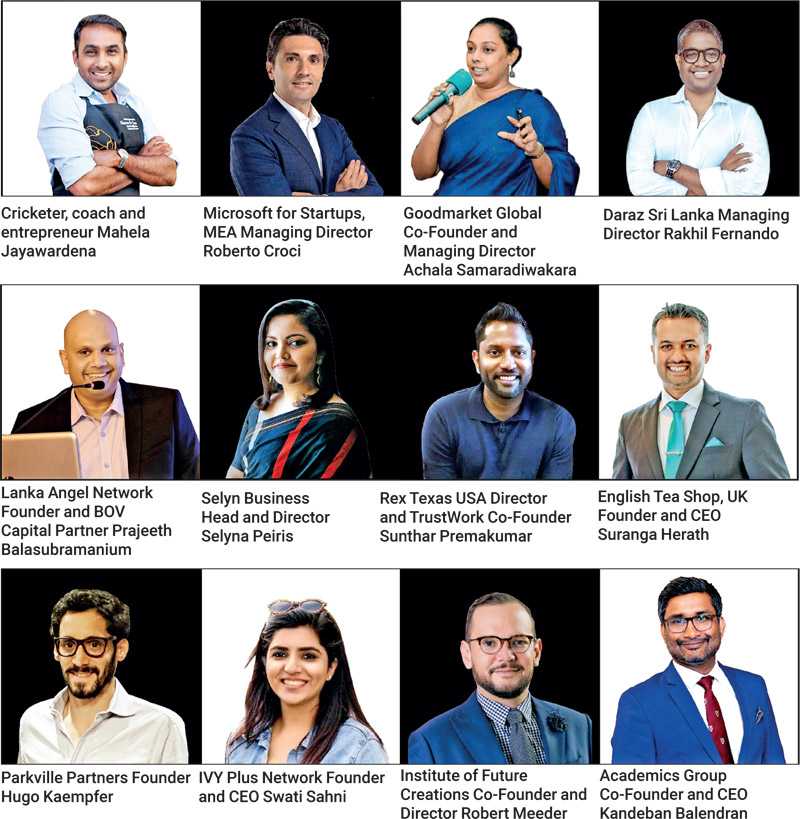 ---
Academics Group, Sri Lanka's first cross-sector education think tank, has collaborated with IvyPlus Network, a global professional network of alumni from Ivy League and other leading universities worldwide to launch IVY Young Entrepreneur (IYE). The program is designed for those aged 15 to 19.

IVY Young Entrepreneur (IYE) Sri Lanka Edition is a two-week online program designed to tap into teens' natural potential and craft it for greater applications and success, like the process of launching a start-up. The program will run from 16 to 27 November. Students will be guided by industry experts, successful entrepreneurs and work with peers to solve business challenges.

The program will help them learn how to innovate, conduct market research, develop prototypes, craft user testing, develop a clientele and run a successful venture. There are 20 hours of live workshop over two weeks for the participants.

IVY Young Entrepreneur (IYE) Sri Lanka Edition will feature some of Sri Lanka's most successful entrepreneurs, business leaders and innovators who have excelled in their fields. In addition, the program will also provide a platform for students to interact with internationally acclaimed entrepreneurs and leaders.

IvyPlus Network is a well-renowned global professional network of alumni from top global universities, founded by Swati Sahni, a successful entrepreneur, an academic and an alumnus of Harvard. Swati has worked in the education policy space for over a decade with organisations including UNICEF, World Bank and Ministry of Human Resource Development has a Masters in International Education Policy from Harvard Graduate School of Education, where she was a Fulbright-Nehru Scholar.

Academics Group is Sri Lanka's first cross-sector education think-tank with a vision to help create a more open and connected education system. Based in Colombo and focused on education reform, technology & innovation. The Academics Group was founded by a group of top professionals from cross sectoral backgrounds.

"After India and the Middle East, excited to take our programs Ivy Young Entrepreneur & Ivy Girls Lead to Sri Lanka next! We are partnering with the Academics Group to bring the programs to high school students from across Sri Lanka," stated Swati on launching the program.

"We are excited about this partnership and the impact these programs will have on our super talented and ambitious students. Academics Group was launched to make a difference through education and we are pleased with the response we are getting from both students and parents," said Academics Group Co-Founder and Chief Executive Officer Balendran Kandeban.

The distinguished faculty and speakers include cricketer, coach and entrepreneur Mahela Jayawardena, Microsoft for Startups, MEA Managing Director Roberto Croci, Goodmarket Global Co-Founder and Managing Director Achala Samaradiwakara, Daraz Sri Lanka Managing Director Rakhil Fernando, Lanka Angel Network Founder and BOV Capital Partner Prajeeth Balasubramanium, Selyn Business Head and Director Selyna Peiris, Rex Texas USA Director and TrustWork Co-Founder Sunthar Premakumar, English Tea Shop, UK Founder and CEO Suranga Herath, Parkville Partners Founder Hugo Kaempfer, IVY Plus Network Founder and CEO Swati Sahni, Institute of Future Creations Co-Founder and Director Robert Meeder, and Academics Group Co-Founder and CEO Kandeban Balendran.

For further information and course details https://www.ivyplusnetwork.com/youngentrepreneur Academics Group, +94 768 909 983 or email: hello@academics.lk.