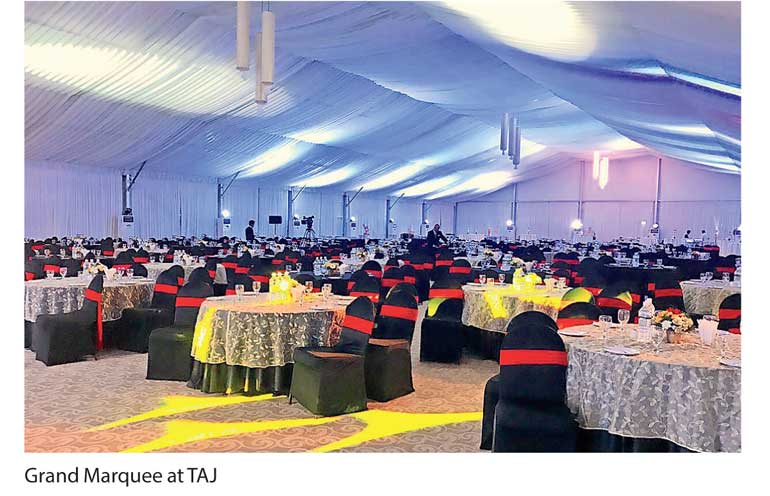 Taj Samudra invites you to gather over Ifthar with family, friends or colleagues and celebrate the month of Ramazan with a host of indulgences. Choose from an expertly prepared menu consisting of international and Arabic cuisine. Enjoy the sumptuous buffet, with a blend of traditional and contemporary dining, featuring a selection of foods traditionally partaken to break the fast. The lavish spread includes an assortment of delicacies enjoyed during the ceremonial breaking fast enjoyed with family and friends.

Taj provides an elaborate menu coupled with a host of elegant venues to partake in a feeling of bonhomie and comradeship during the special season of fasting. The preparation of the Ifthar is given careful attention as it involves a fabulous display of dishes encompassing the East and the West expertly prepared by Taj Samudra's innovative team of chefs.

The team at the Taj, Colombo is capable of hosting intimate gatherings or elaborate functions this season and you will find that your every requirement is fully catered to, to ensure you have a memorable event.

Break-fast with an array of appetisers, salads such as tabbouleh, hummus, falafel and the main dishes with the fragrant spice infused biryanis, masalas and kebabs. Accompanied by the fresh fruits and faluda and completed with a choice of delectable desserts such as basbousa, mahalabia and more.

Be selective in your choice of venues as the Taj Samudra Colombo opens its magnificent venues for this traditional gathering. The Crystal Building with its spectacular vista of the Indian Ocean and the Grand Crystal Ballroom is situated on the upper floor of the 1820s Crystal Building. The luxurious venue is ideal for grand occasions celebrating the Ifthar. The Crystal Room on the lower section of the Crystal Building is ideally spaced for intimately styled or elaborate events.

The Grand Marquee of 15,000 sq. ft. on the verdant 'Lawns', has been a signature feature of Taj Samudra enabling guests to create memories of on the windswept gardens by the ocean as they create memories over the special feel of Ifthar. This is an ideal venue to host up to 1,000 persons.

The Samudra Ballroom, a venue fit for royalty, is ideal for a regal gathering of loved ones and acquaintances as they break-fast on the exclusive rooftop venue with the peerless views of the Indian Ocean.

Spread the spirit of this wondrous Ramazan season through the extravagant Ifthar menu and venues by Taj Samudra, Colombo. Inquiries please contact Banquet Sales on 011-2446622.