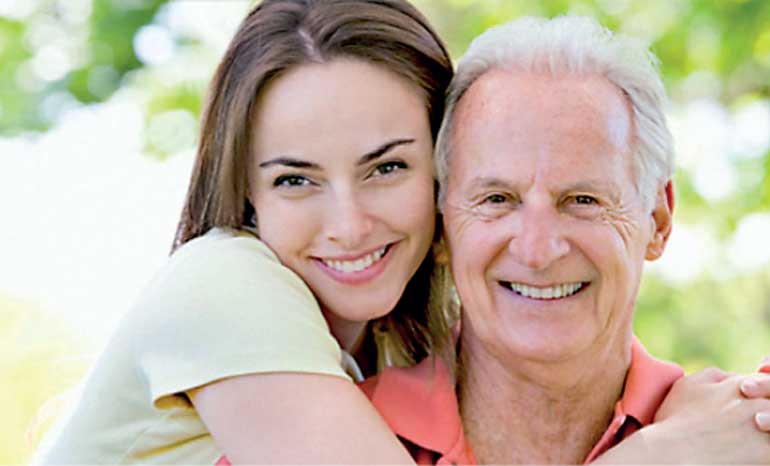 Father's Day, which falls on 18 June, is the perfect opportunity to show your dads how much you love and appreciate them. What better way to do that, than at the Grandest hotel in the city?

Premier five-star city hotel Cinnamon Grand will unfold a special brunch, a carvery, high tea and speciality treats in line with the celebrations at The Taprobane, Cheers Pub, Tea Lounge and the Coffee Stop respectively – promising a gastronomically excellent day.

The Father's Day brunch at the hotel's all day restaurant The Taprobane will feature over 200 dishes for Rs. 2,900, Rs. 3,400 and Rs. 4,400 (plus tax) depending on whether you opt for the brunch, the beer brunch or the bubbly brunch. The feast includes salads and appetisers, seafood ice fountain, a butcher's corner, home-smoked fish corner, home-made cold delicacies, an international cheese counter, a German smoked house, a Japanese counter, Sri Lankan, Indian and Far Eastern cuisine counters, grilled section, carvery, pastas, egg station, soups, mains and dessert. A special kid's corner with specialised dishes and games will be made available for the junior guests.

For those who love their meats, Sunday Carvery at the Cheers Pub will be an ideal stop for brunch. Priced at Rs. 2,100 (plus tax), the carvery includes soups, salads, pate, mains, meats and dessert. English roasted sirloin, herb marinated braised lamb shoulder, mustard marinated roasted leg of pork and meat loaf, spiced marinated spit roast chicken and whole baked salmon can be enjoyed here.

A special High Tea has also been organised at the Tea Lounge. Priced at Rs. 1,750 (plus tax), this is surly a novel way to spend the evening with your dad. A range of sandwiches, hot and cold savouries, scones, tea sweets, cakes and cookies will be prepared with much love by the Grand chefs.

Special treats such as shape cakes, cupcakes and chocolate will be available at the Coffee Stop on 17 and 18 June which are sure to put a smile on your dad's face.

For reservations, call 011 2437437. Follow Cinnamon Grand on Facebook for more on the hotel's offerings at facebook.com/CinnamonGrandC.