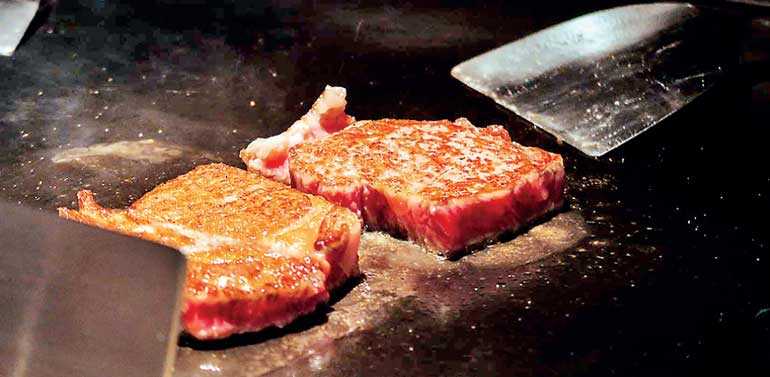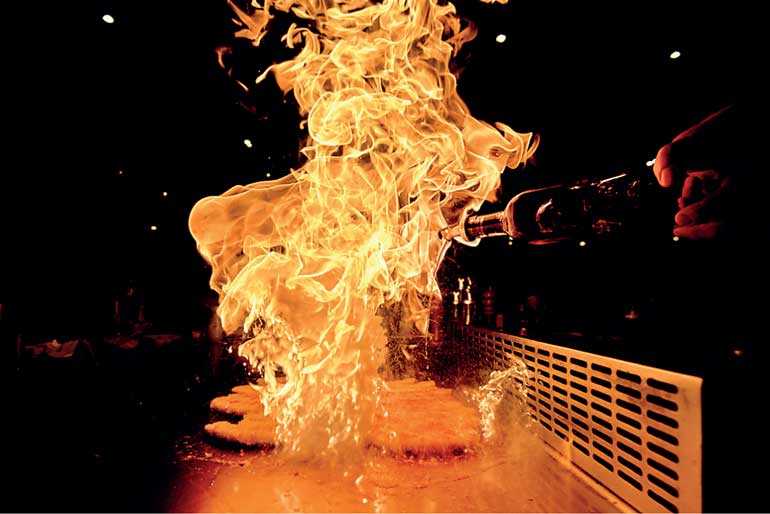 Teppanyaki grill
---
Renowned for its mouth-watering food and calming ambience, Waters Edge is offering its loyal and privileged customers the chance to experience the ultimate teppanyaki promotion, offered at the hotel's authentic Japanese restaurant, KOBE.

This must-have promo will kick off from 27 to 30 June, from 7 p.m. to 10:30 p.m. each consecutive day.

Japanese cuisine is all about impeccable presentation, fresh ingredients, and clean flavours. KOBE caters to these aspects and is led by renowned chefs who are experts in Japanese cuisine, with over 23 years of experience in the industry.

But before you start drooling over the thought of authentic Japanese teppanyaki-style cooking, one must ask, what does teppanyaki mean? It means, quite literally, broiled on a steel grill, which is the definition of Japanese teppanyaki-style cooking in its most simple form.

However exactly when teppanyaki-style first came into use is was a bit more complicated.

Some believe the tradition began over 200 years ago when families would prepare food together on small hibachi grills. Others believe it began in the early 1900's with teppanyaki chefs introducing the style, along with their intricate knife skills, to diners.

Regardless of which story is true, teppanyaki has evolved greatly over the last hundred years, moving from food that was simply "broiled on a steel grill" to something of an art form. An art form Benihana restaurants first introduced to America in 1964.

Today, teppanyaki chefs are performers as well as skilled cooks, delighting diners daily with mouth-watering flavours and jaw-dropping knife skills. Waters Edge's KOBE Japanese restaurant features an extensive Japanese food and beverage menu, which is loved and endeared by all Japanese food enthusiasts and critics in Sri Lanka. Pricing for this exclusive offering by Waters Edge's KOBE restaurant stands at Rs. 5,500 nett per head, and the offer is only applicable for those who make reservations for seating in advance. For more information and reservations, please contact Amila on 0777448534.

Waters Edge invites everyone who's passionate about Japanese cuisine to savour the fresh, authentic tastes of the Ultimate Teppanyaki Promotion at KOBE.