---
The latest entrant to the dynamic online food delivery platform in Sri Lanka is Meal Deal. With their own unique features, Meal Deal has gained wide acceptance among the local food industry within a very short time since its launch. Speaking about this venture is Prasad Ranasinghe – Founder of Meal Deal. Following are excerpts:
Q: There are a few food delivery apps already in operation. Why launch Meal Deal?
The idea for Meal Deal was born over a year ago. However, I did not want to use an existing template and launch the platform. Meal Deal was built from scratch, with an IT team of six conducting thorough research and building the technology, which took almost a year. Our objective was to have a platform that is completely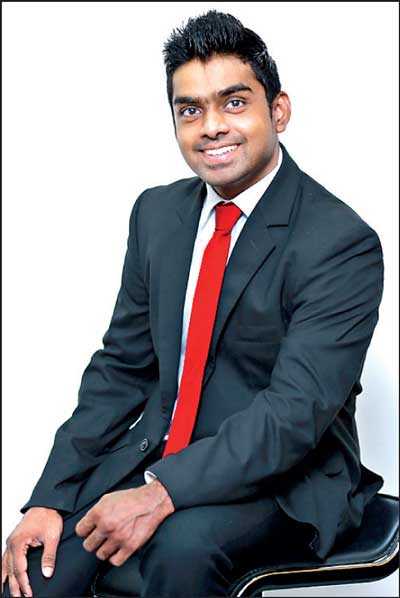 Prasad Ranasinghe
automated. The usual food delivery apps are only partly automated; when a customer orders, a call goes to the restaurant and when the delivery is ready another call is made to the control room. In the case of Meal Deal, the order automatically goes to the kitchen/restaurant where it is accepted and the nearest rider is located for the pick-up and delivery. Working on this automation took us some time, in which other similar services were launched.
Q: What makes Meal Deal different from the other platforms?
What differentiates Meal Deal from other food delivery services is that we have our own kitchen, apart from the restaurant partners. This gives us an edge and opportunity to cater to our clients throughout the day, making our service available 24/7. While having restaurant partners enables us to provide a wide variety of food options, it also limits orders and delivery because we cannot cater during the time the restaurants are closed. With our in-house kitchen, food is available to our customers any time they want it, and we continuously upgrade our own menu to suit the demand as we expand.
Q: How has the response been so far?
The response has been really good, considering the fact that we launched very recently. Within a very short time span we have around 2,000 app downloads from both Google Store and Apple Store. We are fast reaching the top in terms of app downloads.

We have been commended for our services and at the same time areas for improvement have been brought to our attention. We pay more attention to the drawbacks and try to rectify them immediately. As a very new entrant, we highly welcome our customer reviews and develop our services on the go. We have not enabled the restaurant partners yet since we are awaiting to finalise with a few more partners.

In addition, we have also got customers asking for our services out of Colombo. At present we cater to Colombo 1 to 15 as well as up to Malabe and Ratmalana. The reason for this is that there is huge opportunity for online orders within Colombo due to the fact that a majority of the population are smartphone savvy and online ordering is very popular among them.
Q: This operation depends a lot on technology and logistics. How far have you invested in and developed these factors?
Our servers are hired directly from Google since we want only the best servers and best services. With the best technology in hand we are certain that even if one virtual machine is down, the operations will automatically shift to the other. We get a seamless service from maps to timing, traffic and many other services. However, we have been offered services from local partners and we will consider it if we are satisfied with their services.

One of the largest investments has been our kitchen. We constructed a commercial kitchen with all modern facilities. We have recruited staff who are some of the best in the industry. Our Head Chef comes from a five-star international hotel chain and we have Prep Chefs who have experience both locally and internationally. Our support staff is recruited from Hotel Schools, thus creating careers for them in a competitive industry.

In addition, we have our very own delivery bikes and riders who work directly under Meal Deal. This is a big area we plan to expand so that we can provide the best and fastest service.
Q: This is a completely different area from what you are usually known for. What inspired you to do this?
I'm a producer by profession. So when we do commercial productions or finish editing music videos, it is either very late at night or early morning. When you are hungry at 2 a.m. there are very few options. It was such times that made me think about a solution for this issue and that got me into researching about online food delivery. I always had the idea of venturing into e-commerce and to introduce something different. I am always inspired by the likes of Elon Musk and Robert Kiyosaki. This is how Meal Deal came into being.
Q: What are your plans for the future? How far do you plan to expand Meal Deal?
We want to establish Meal Deal in Colombo as our very first step. Based on the response and requirement, we plan to have more kitchens around the country and thus expand. Simultaneously we will be partnering with restaurants out of Colombo as well, thus creating a wider network that will give a fast and efficient food delivery service.