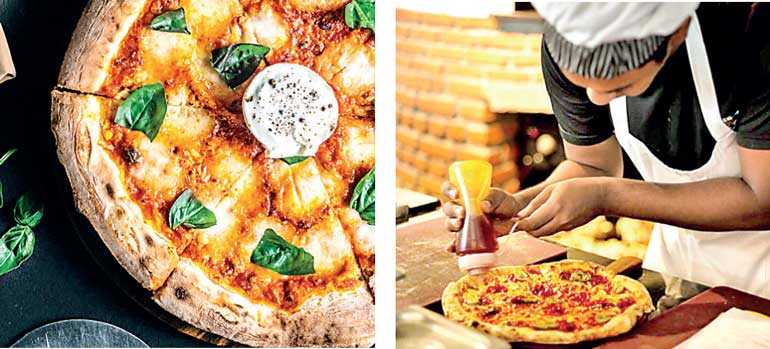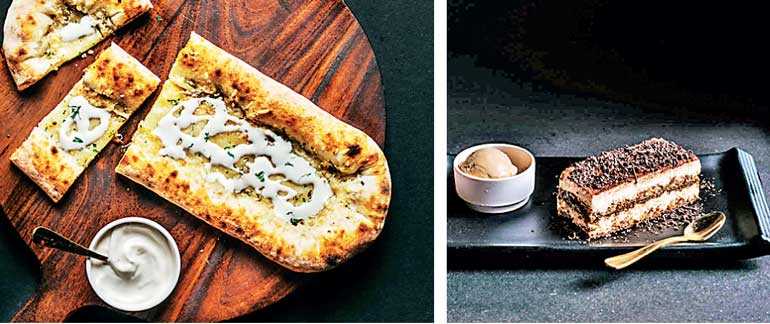 Rustic-chic pizzeria and bar serves up authentic wood-fired Italian sourdough pizzas
Colombo's newest entrant into the dining scene, The Pizza Bakery, is arguably also the most stylish option for casual, family-style dining. Launched recently at the One Galle Face Mall, The Pizza Bakery brings a touch of Naples, Italy to sunny Sri Lanka with their signature wood-fired Italian sourdough pizzas.

Founded by brothers AB and Nikhil Gupta, The Pizza Bakery is the result of their passion for creating the perfect pizza. The brothers take pride in their sourdough, which is free of additives and fermented for 48-hours to make it light and airy. It is then hand-stretched Napoli-style before being popped into a specially made wood-fired oven for that lightly charred and smoky flavour.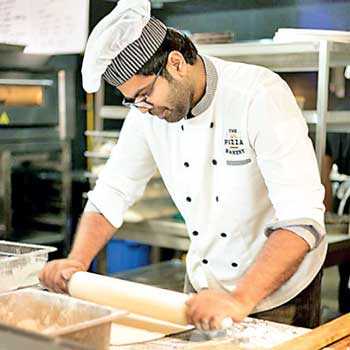 The stylish pizzeria serves a wide variety of authentic wood-fired sourdough pizzas with a choice of chicken, lamb, beef and seafood toppings along with a variety of vegetarian options such as the Popo's Veggie delight with sundried tomatoes, and Pizza Verde with a generous amount of pesto.

"Our unique 12-inch hand-stretched and wood-fired sourdough pizza is not something many people in Colombo have heard of and the response has been great. I believe it is our passion for the product which makes us stand out, and all our pizzas are carefully made with the best quality ingredients," said The Pizza Bakery Co-Founder A.B. Gupta. "We are excited to be here in Colombo and look forward to serving a slice of Naples to all the pizza lovers out there."

Apart from their signature pizzas, The Pizza Bakery also offers their own delicious take on garlic bread – stuffed to perfection with caramelized onions and mozzarella cheese, using the same natural sourdough used for their pizzas.

The food is best enjoyed with a selection of drinks available to order from their full bar within the chic, monochromatic interiors which feature a quirky array of hand-painted Mona Lisa murals on the wall. Lively music drifts effortlessly throughout the space, and the ambience is easy-going, yet tasteful and elegant, making it the perfect place to hang out with friends and family, or bring a date.

The Pizza Bakery is committed in its quest for sticking to authentic pizza, which means they do not use any processed cheese and source only the freshest ingredients both locally and around the world to make the ultimate pizza. In addition to their signature pizzas, they also serve a range of gourmet appetisers, pasta and desserts.

The Pizza Bakery is open daily from 12 p.m. to 10:30 p.m. (closes on 11:30 p.m. on weekends). For more information please visit their Instagram page @thepizzabakery.lk.