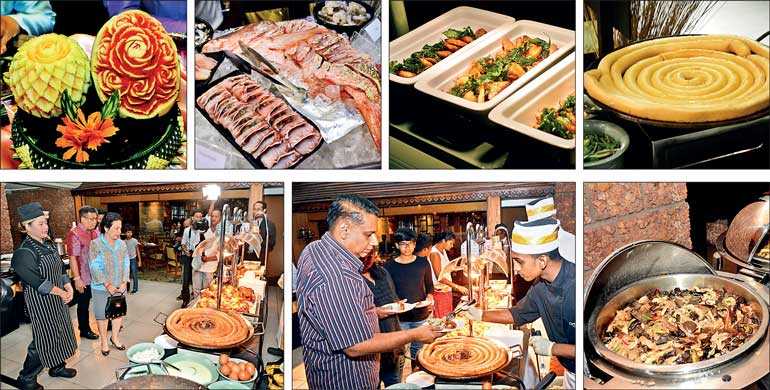 ---
Ambassador for Thailand in Sri Lanka Chulamanee Chartsuwan joined John Keells Holdings Vice President, Cinnamon Hotels & Resorts Head of Food and Beverage/Culinary and Cinnamon Lakeside Colombo General Manager Rohan Fernandopulle, and John Keells Holdings Executive Vice President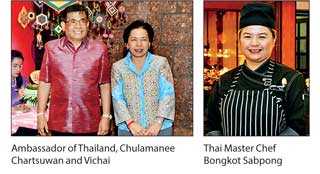 and Cinnamon's city hotels Sector Head Mikael Svensson, to launch one of Colombo's most awaited food festivals, the Thai Food Festival 2019. The festival will run until 28 September.

Now in its fourth year, the 10-day festival features authentic cuisine from Cinnamon Lakeside's Thai Master Chef Bongkot Sabpong, as well as décor and music at the Royal Thai restaurant and terrace, overlooking the pool and Beira Lake.

Over 90 authentic Thai dishes are on offer, including salads, appetisers, soups, mains and desserts, along with 20 live action stations. The festival also features performances by a dance group from Thailand, traditional handicraft makers and food carvers creating specialty items at the venue. Guests can enjoy all this for just Rs. 2,950 nett per person, daily from 7 p.m. to 11 p.m.

This year, the Royal Thai Embassy in Sri Lanka has partnered with Cinnamon Lakeside with the vision of making the festival a larger, more extensive event including dance and entertainment acts, as well as craftsmen from Thailand, all adding to the authentic experience for guests to enjoy.

Don't miss the opportunity to savour the delightful and authentic flavours of Thailand. Reservations can be made by calling 011 249 1945.

Follow all the excitement on Facebook and Instagram: www.facebook.com/pg/cinnamonlakeside

www.instagram.com/cinnamonlakeside/.