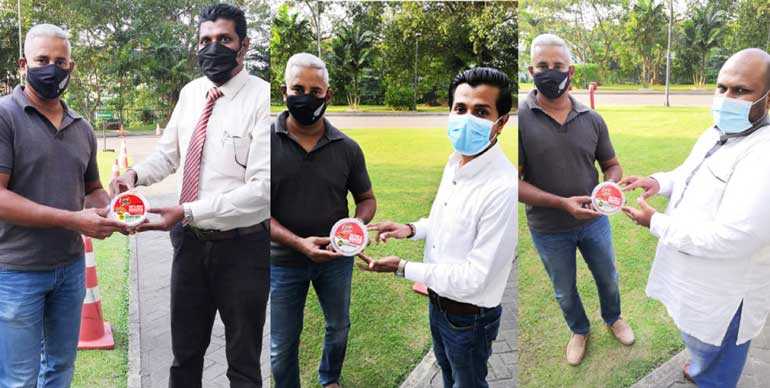 Easykitchen team presenting to chaminda vass
---
Shopify Online Ltd., an online retail marketing company which is the owner and manager of the e-commerce web site easybuy.lk, has launched a new range of food products under the brand 'easykitchen'.

Shopify is part of Thorn Holdings Ltd., an adverting company which has been operating for over a decade providing advertising solutions for clients.

At present it is marketing a range of cashew nuts packed in plastic containers which is something new to the market.

"We only use the best of delicious Sri Lankan cashew nuts specially handpicked, roasted, salted and spiced to taste. These Easy Kitchen cashew nuts are sourced from selected parts of the islands for its unique taste from farms and individual home gardens," a spokesman said

Speaking of health benefits of Easy Kitchen Cashew Nuts the spokesman said: "Cashew nuts are known as heart-friendly nuts due to many factors. -Including cashew nuts at the right amount in daily diet Cashew nuts are widely consumed all over the world in many ways. Eating cashew nuts is good for our health because of the number of compounds like antioxidants, vitamins, minerals, flavonoids, etc. present in them. Consuming cashew nuts on a regular basis is very effective in making our immune system stronger because of the presence of antioxidants and zinc in it."

They are one of the best natural sources of healthy dietary fat (good cholesterol) and many vitamins which are highly beneficial for our health system. Helps to improve the health and immunity from many lifestyle diseases such as diabetics, heart diseases, born health issues, etc.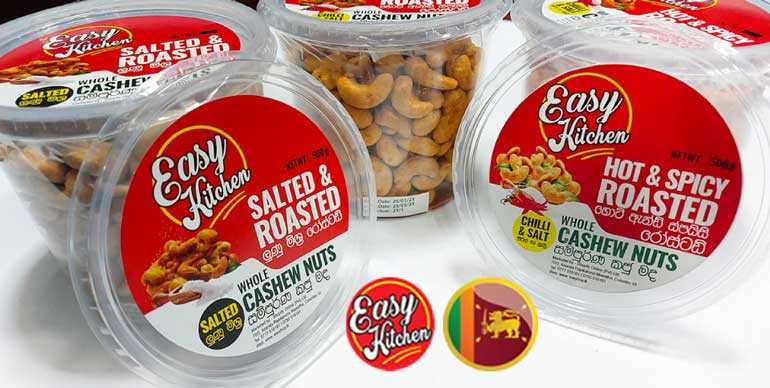 Easykitchen cashew 500g pack facebook post
---