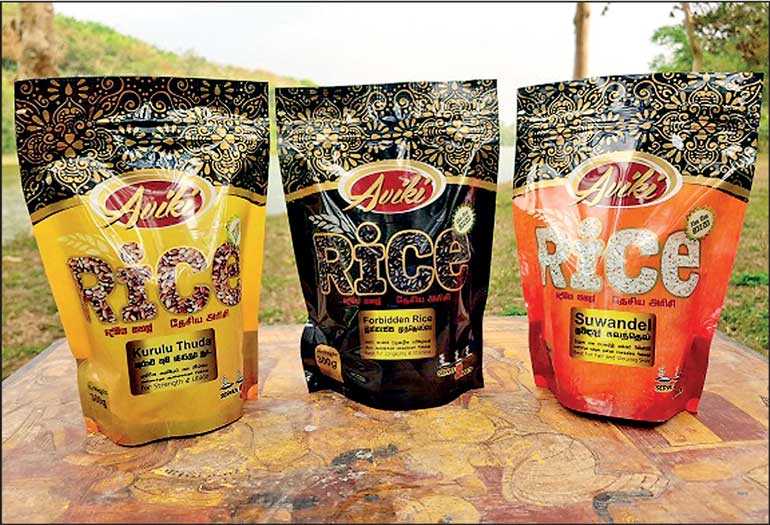 ---
'Aviki,' a healthy rice variety produced by Grains n Green Ltd., has recognised the key factor driving the growth of the market is the growing demand for healthier rice varieties.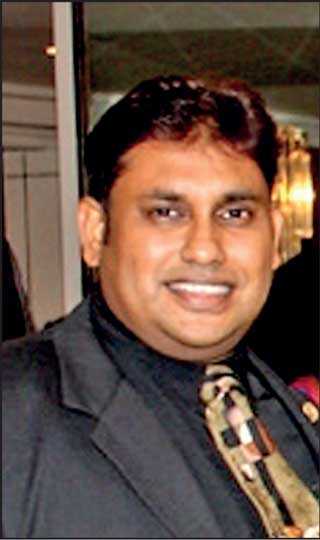 Roshan Perera


The indulgence in gluten free and low GI rice and rice products is high among consumers worldwide as these rice varieties are produced using natural ingredients. Hence consumers do not have to worry about the presence of chemicals or pesticides in their rice. Moreover, nutrition is the key reason behind eating wholegrain rice. The three varieties of health rice includes, 'Forbidden Rice', 'Suwandel' and 'Kurula Thuda'.

Accomplished business entrepreneur Roshan Perera, at 22, was considered the youngest Sri Lankan billionaire entrepreneur to run organisations with over Rs. 10 billion turnover. His business empire was diversified into ceramics, agriculture, packaging, freight-forwarding and investments.

Grains n Green Managing Director Roshan Perera stated: "The brand name Aviki was derived from coining the names of my two children named Avinash and Akienah.

I am confident that the market research report on the increased awareness of health food trends amongst consumers is expected to impact the market outlook in the future. Grains n Green classifies this emerging trend as a major factor that has the potential to significantly impact the market and contribute to its growth."

He added: "The initiative aims to encourage people to switch to eating gluten free and low GI brown rice, in support of the national drive to fight diabetes.

The new packs of Aviki gluten free and low GI brown rice will be made more visible and prominent to shoppers. The Aviki range will be progressively rolled out to all leading supermarkets. Our timely launch this year is even more significant and relevant as we complement the national agenda to reduce the risk of diabetes among Sri Lankans. We will be encouraging everyone to adopt an active lifestyle and a healthy diet through a public campaign on low GI brown rice."

The numerous health benefits to consumers include reduction/prevention of diabetes, cardio-vascular diseases, antioxidant properties, micronutrient deficiencies/iron deficiency anaemia, helps reduce/prevent fatty liver, best source for vitamin B, gluten-free, essential for vegetarians, allergen free, muscle recovery, protects from free radicals, reduces/controls weight, rich in fibre and selenium, lowers cholesterol levels, antibiotic properties, protects against breast cancer and helps prevent gallstones.