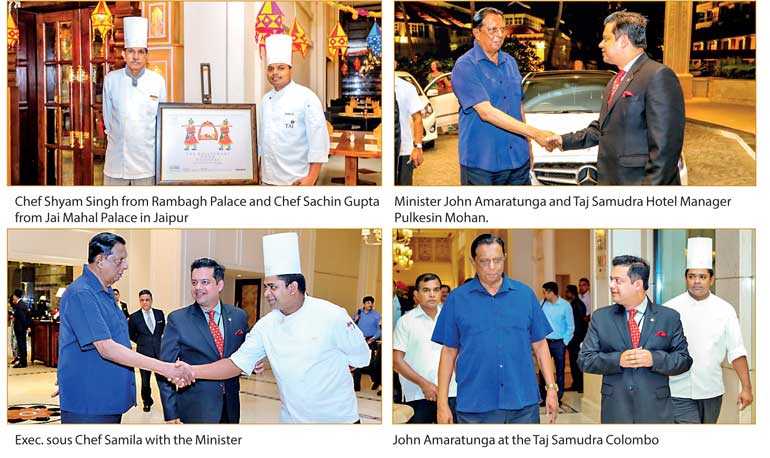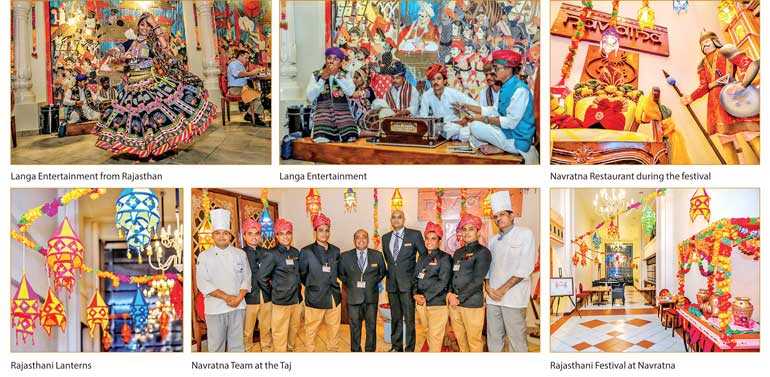 ---
Minister of Tourism Development, Wildlife and Christian Religious Affairs John Amaratunga visited Taj Samudra, Colombo – Navratna during the Rajasthani Food festival. Hotel Manager of Taj Samudra Colombo Pulkesin Mohan and the team welcomed the Minister during the festival.

A 'Rajasthan Feast' repositioning Sri Lanka's tourism collaborating with Celebrate Colombo that showcased Colombo as a vibrant city, was one of the prominent and largest tourism events of recent times, presented by CFW Swim Week and So Sri Lanka which was held from 3 August for nine days.

Two chefs have been flown all the way from the Palaces of Rajasthan, exclusively for this event. Adding to the culture and splendour of Rajasthan, 'Langa' dancers perform daily at the Navratna during lunch and dinner till 31 August.