---
Traditional eating habits of Sri Lankans have been changed over the recent decades. Food belonging to other countries have been often included in the day-to-day meals of Sri Lankans mainly due to their taste, nutrition or easy cooking.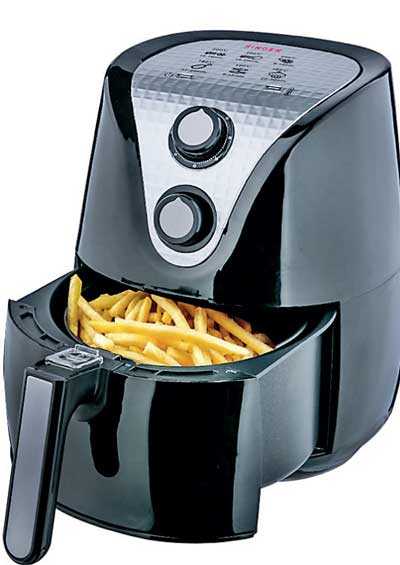 In making food, whether in Sri Lanka or in other countries, deep-fried food is a common choice. Deep-fried food has a great taste and has an attractive golden colour. It also indulges you to eat repeatedly. However, the habitual consumption of deep-fried food makes your calorie level high, which can cause you many health hazards like cholesterol and high blood pressure.

When deep-frying any food content, the oil replaces the water components of it. Such food increases the fat level in your body by depositing fat in your blood vessels, which can cause heart attacks and many other illnesses. The body weight and the size of the body too will increase.

Nevertheless, you do not have to refuse deep fried food due to the fear of medical hazards any more. Singer has introduced the air fryer and you can prepare all those food with the same taste, texture, outlook and nutrition. Singer Air Fryer allows you to fry, bake, grill and roast with the help of few oil drops. According to reliable online sources, this method can reduce the oil content of the food for about 75%. Another unique feature is the oil spray bottle, which comes complimentary with the air fryer. This enhances the user convenience.

Singer Air Fryer comes to you with all of these special features for an affordable price and is available in island-wide Singer Plus, Singer Mega, Sisil showrooms and authorised dealers. Amidst offering attractive special discounts, interest free payment schemes, credit card payments and easy payment schemes have been arranged for customer convenience. Singer air fryer is backed by trusted Singer warranty and after sale service via island wide service network. Holding the prestige of the largest consumer durable retail network and island-wide unmatched after sales service, Singer stands for its trusted excellence in the hearts of Sri Lankan customers. Singer Sri Lanka PLC has also won the two prestigious SLIM NIELSEN awards for the Most Popular Brand of the People and the Consumer Durable Brand during the past 13 years continuously.