Opens a dessert bar cafe at Dutch Hospital
By Charumini de Silva

Having made its way to the 'Asia's 50 Best Restaurants' list for the fifth consecutive year, the Ministry of Crab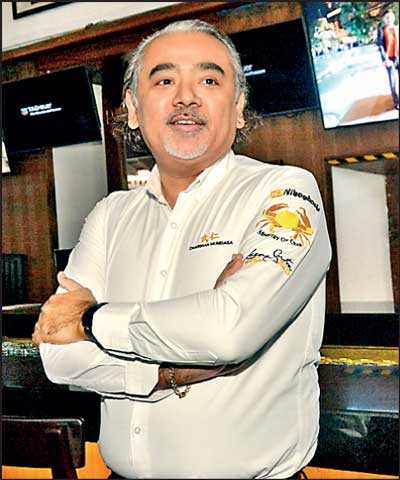 Ministry of Crab Co-Owner and renowned chef Dharshan Munidasa
pledged to strive for excellence in its gastronomic journey, while keeping Sri Lanka a must-visit place for global travellers.

"We are really honoured and proud to be on 'Asia's 50 Best Restaurants' list. This award means a lot to my team because what we do is reflected and recognised at international level. The recognition also reflects that Sri Lanka›s culinary matters in the gastronomic landscape of Asia," Ministry of Crab Co-Owner and renowned chef Dharshan Munidasa told media after returning home from the prestigious award ceremony in Macau.

Sponsored by S. Pellegrino and Acqua Panna, the 'Asia's 50 Best Restaurants' award ceremony took place on 26 March at the Wynn Palace in Macau, where Ministry of Crab ranked No. 35. The list is voted on by the Asia's 50 Best Restaurants Academy, an influential group of over 300 leaders in the restaurant industry across Asia, each selected for their expert opinion of Asia's restaurant scene.

Curated by William Reed Business Media, which also publishes The World's 50 Best Restaurants, Asia's 50 Best Restaurants was launched in 2013 and takes in six voting regions: India and Subcontinent; South-East Asia – South; South-East Asia – North; Hong Kong, Taiwan and Macau; mainland China and Korea; Japan.

Munidasa said that they went on a big round tour after winning the award in Macau to Manila and Shanghai to share the joy and experience with Ministry of Crab team mates.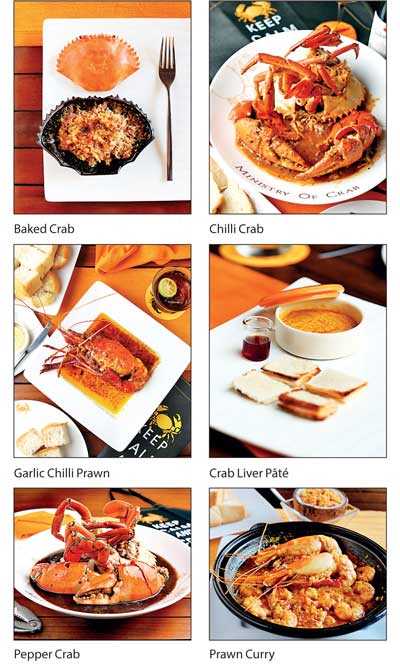 "We will strive to be the best and keep Sri Lanka also a must visit place for tourists. We hope that our efforts will let us remain in next year›s list as well," he added.

Munidasa said that Ministry of Crab also kept Sri Lanka on the list for five consecutive years, thereby making everyone remember the country.

"We hope that any person visiting our restaurants will enjoy the food we plate up and I think that is key for all restaurants or businesses," he stressed.

When asked how Ministry of Crab got into the 'Asia's 50 Best Restaurants' list, he said they had no clue. «One day I got an email and that›s it. I don›t believe in awards that you have to apply for," Munidasa stressed.

He also said that Ministry of Crab was one of the cheapest restaurants on the list.

Noting it was unfortunate that no other restaurant from Sri Lanka was on the list this year, he said that there were many new restaurants from the region that had come into play over the years and gained much recognition for their cuisine.

Munidasa said that he liked to spend time imparting knowledge among his team on respecting ingredients from harvest until the point of being plated, while also noting that inculcating attention to detail had been a real challenge.

He also announced that Ministry of Crab had just opened its dessert bar and store at the Dutch Hospital. "We actually made a pastry kitchen and a café, where all of our desserts are now being made there. It has become a fulltime cafe with coffee and patisseries," he asserted.

Ministry of Crab was brought to light by the famous Sri Lankan cricketers Kumar Sangakkara and Mahela Jayawardene, along with experienced Chef Munidasa.

Ministry of Crab also announced expansion of its culinary journey to Bangkok and Maldives in the second half of this year, promoting Sri Lanka's finest produce and best in gastronomy. Ministry of Crab opened its first overseas outpost in Shanghai, China in November last year and was followed by two others in Manila, Philippines in January and Mumbai, India in February this year.

"Today Ministry of Crab is four strong. By the end of this year we would have six Ministries in the Asian region," he added.

Pix by Upul Abayasekara