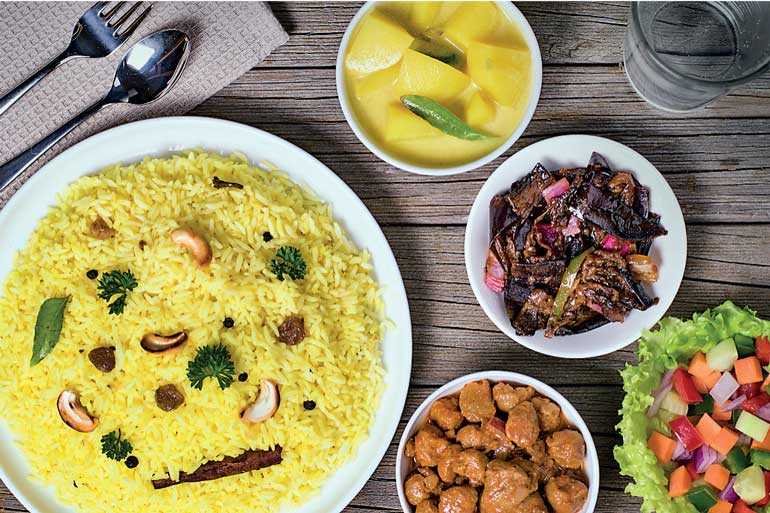 Hilton Colombo Residences has announced the launch of Sri Lankan nights at FLOW, its main restaurant, offered every Saturday from 7.00 p.m. until 10.30 p.m.

As a part of the hotel's 20th anniversary celebrations this year, the buffet is priced at an attractive rate of Rs. 2,680 nett per person.

The buffet will feature local favourites like kottu, hoppers, lagoon crab curry, kalupol pork curry and fusion cuisine like polos cutlets, ambulthiyal pastry, kehelmuwa spring rolls and rulang cake. The award-winning team at Hilton Colombo Residences is known to specialise in local cuisine and is a favourite dining destination for families, corporate entertaining and travellers. The Sri Lankan music will add to the thematic ambience.

Hilton Colombo Residences Food and Beverage Manager Priyal Wijesuriya said that Sri Lankan food has always been a favourite amongst locals and it is one that is indulged in as a popular form of comfort food.

"We have always been a popular culinary destinations with many offerings in terms of cuisine. In offering this promotion, we believe we will create an atmosphere for family and friends to dine in or for travellers to experience our cuisine," Wijesuriya added.

For registrations, contact Restaurant Manager Janaka Fernando on 0766-127-783 or 0-115-344-644. For more information, visit www.flow.lk or find FLOW on Facebook.