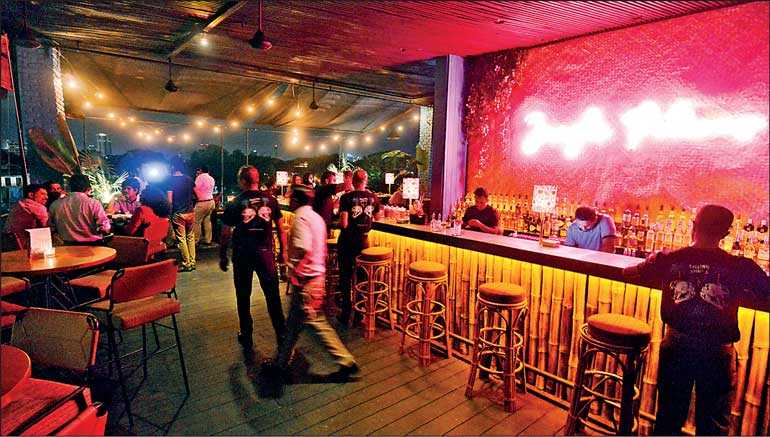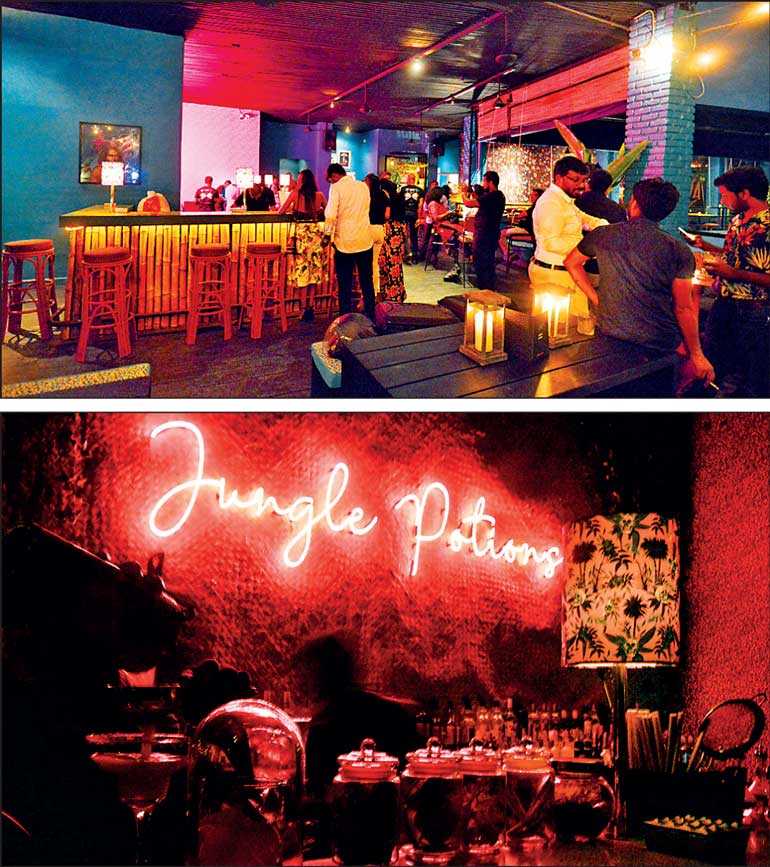 ---
By Madushka Balasuriya

There are only a few things Colombo loves more than a rooftop bar, so it's no surprise that yet another one has popped up with its own unique vibe and ambience. At Kava, located on the rooftop terrace at No. 41 Maitland Crescent (the same building as Floor by O! and Fitness First), the theme is quite clearly all things jungle.



The self-titled Island Bar is full-fledged bar and grill with a host of 'Jungle Potions' (read: cocktails) to help take the edge off and #bringtheJuJu. At a special press event, the Daily FT was given sneak preview of what promises to be one of the Colombo's preeminent evening hangouts spots in the months ahead.


Ambience

As soon as you enter Kava, the jungle vibes takeover, from the custom-painted couch cushions, tiki mask mugs, dim red and green lighting, potted island fauna strategically placed in all the corners and the funky drum-infused beats to the menu full of clever word play populated by items such as The Zombie, Bird of Paradise, Swamp Thing, and Ring of Fire.

The view from the top meanwhile exudes serenity, overlooking the picturesque Colombo Cricket Club grounds. As the entire terrace offers views of the ground, the property is purely an outdoor affair with added sheltering should the weather get a bit too dicey, though on most nights the breeze is likely to be a relief from the steering Colombo heat.


Menu

Throughout the evening guests were encouraged to try out the entire range of Kava's 'jungle potions' courtesy of their team of resident 'Witch Doctors' (read: bartenders). With a well-stocked bar, and a team behind it which clearly takes pride in their service, the potions certainly earn their ominous moniker.

Where Kava is likely to really stand out however is in their cuisine, which boasts an array of island inspired dishes from all over the world. Over the course of the night waiters went around serving an array of miniature versions of main menu items, all of which unquestionably hit the mark.

Among our favourites were the miniature crispy chicken sliders filled with bacon, sriracha, and grilled pineapple, which were miniature versions of the Kava Lava Burger on the main menu, while the Jalapeño poppers stuffed with pork sausage and cheese was another standout.

The remaining dishes such as coconut battered prawns served with a house-made pineapple sriracha sauce, soft chicken tacos with an absolutely glorious chilli mango salsa, and grilled meat skewers, are all sure to be long-time favourites.


Rates and recommendation

When it comes to rooftop bars in most cases you pay for the ambience and location more than the actual quality of food. However at Kava, the combination of food, drinks and ambience more than justifies the price. With items ranging from Rs. 450 – 2000 (before tax) Kava is certainly not cheap, though it's unlikely to break the bank either.

Kava officially opens to the public at 10 p.m. tonight. For more details you can find them on Instagram (@kavaislandbar) and Facebook.

Pix by Daminda Harsha Perera