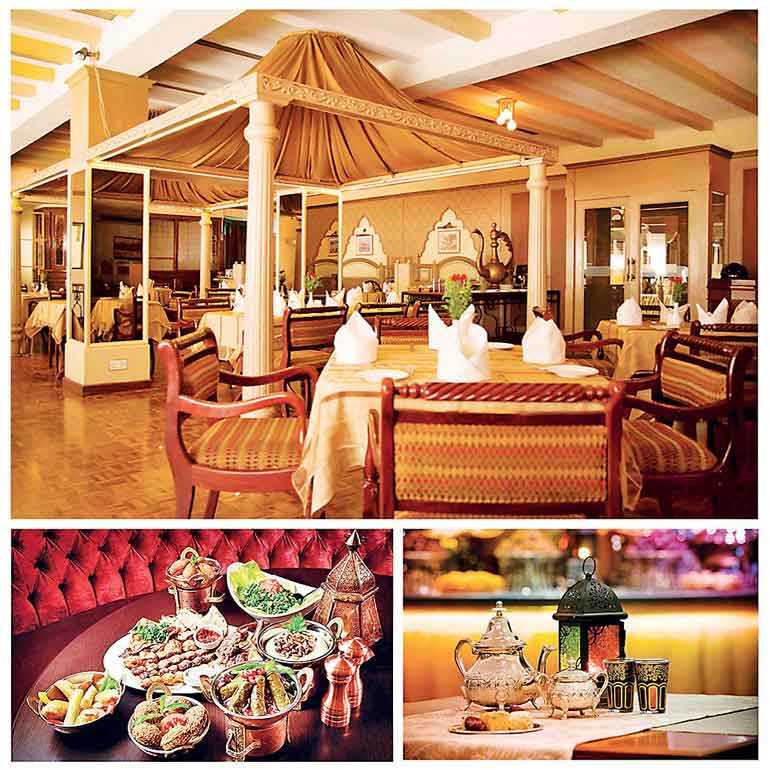 The Galadari Hotel is the most sought out venue with regards to "Ifthar" during Ramadan. The hotel has an entire lineup of "Ifthar" offerings to celebrate the festive Ramadan season.

Ringing in the Ramadan celebrations is the ever popular "Biriyani Sawan" a signature creation of the Galadari offered at the Café 64 daily. Experience the most sumptuous "Biriyani Sawans" with traditional accompaniments. All orders will require a three-hour prior notice.

Get the best deal in town with the "Ifthar Pick-Up Package" during the Ramadan season offered at the Café 64 from 3 p.m. onwards. This will be the ideal and convenient way to enjoy your Ifthar. Note that a six-hour prior notice will be required. "Eid Specials" will take place at the Café 64 during Ramadan from 3:30 p.m. to 6 p.m. Come and experience a special range of Break-Fast items.

The "Ifthar Break-Fast Buffet" takes place at the Sheherezade restaurant during Ramadan from 6 p.m. onwards. Break-fast in comfort with friends and family; ladies and gents' prayer rooms are also available for your convenience. The "Eid Festival Dinner" takes place on Ramadan Day at the Sheherezade from 7 p.m. to 11 p.m. This will be the ultimate way to celebrate the Eid festival in style.