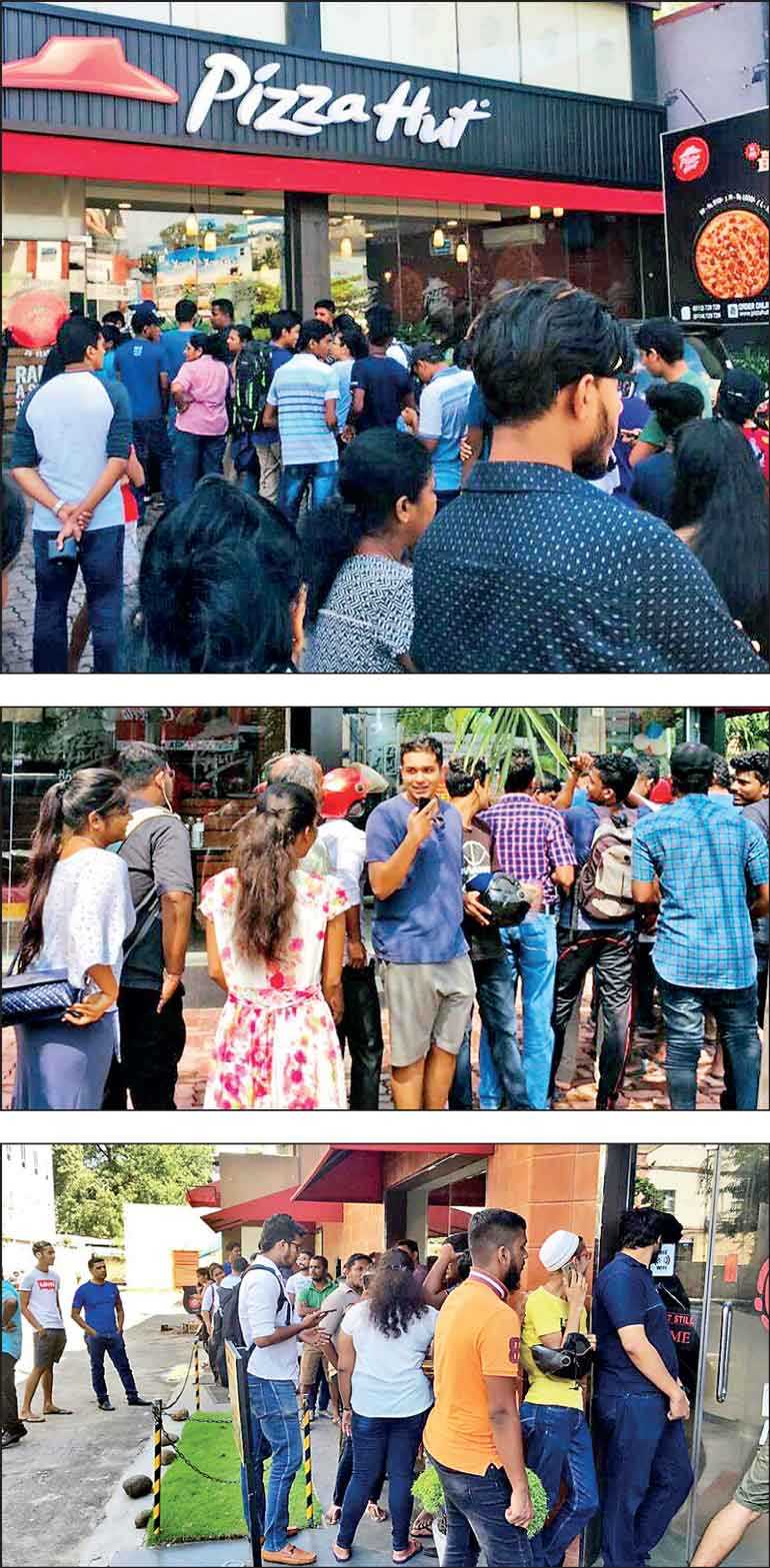 ---
Pizza Hut celebrated its 25th anniversary with an irresistible offer of 1400 free pizzas on the 25 November. Twenty-five Double Chicken & Cheese Large Pan Pizzas were given away to the first 25 customers at each outlet in Sri Lanka, which created unprecedented excitement and anticipation amongst pizza lovers. Large crowds were seen queuing outside outlets from as early as 9 am in almost all parts of the country, as they found this offer too good to miss.

"Pizza Hut always strives to give us an experience that's unforgettable. Thank you Pizza Hut for this awesome free pizza on your special day! It was totally worth the wait!" said a young fan who was one of the lucky persons to collect the free pizza at Pizza Hut Union Place.

Another customer who was one of the free pizza recipients at Pizza Hut Dehiwala expressed her views by saying, "When Pizza Hut launched in Sri Lanka, it was the single best place to meet up with friends and have a good time, so we didn't miss a single opportunity to visit and taste their delicious pizzas. Now our kids get to do the same! Pizza Hut has always been close to our hearts and I wish them nothing but the very best for a splendid future!".

Having formed an unbreakable rapport with the Sri Lankan customers over the past 25 years, Pizza Hut looks forward to creating many more delightful moments and memories with them in the future. Let's raise a slice to another 25 years with Pizza Hut.