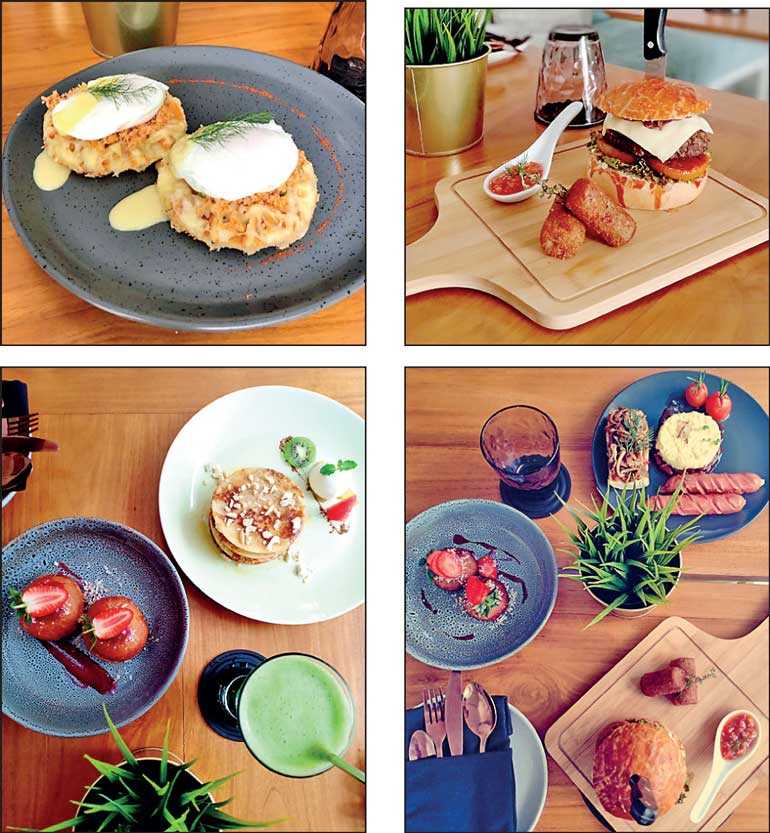 ---
Quaint. Comfortable. Romantic. Forty Seven Spice is all that and more. Nestled along a quiet lane, surrounded by nature, the restaurant blends traditional flavours with contemporary cuisine.

Drawing inspiration from local home grown spices, the menu at Forty Seven Spice is a conventional twist of modern western fare.

They recently launched their brunch menu; an extension of their existing lunch and dinner choices, featuring savoury waffles (house-made waffles with poached eggs, cheese, pol sambol, topped with hollandaise sauce and micro herbs), Mr. Jekyll's Burger (a twist on a classic beef burger, made with a house-made burger bun, caramelised mushrooms, lettuce and cheese, served with potato cutlets), chickpea avo on toast (avocado with spiced chickpeas, coconut and chili flakes on toast) and the chef's own take on an English breakfast amongst a few other additions.

Head Chef Nuwan comes with 21 years of experience in the culinary industry and has worked tirelessly to create a menu that centres on Sri Lankan spices and condiments, whilst also having similarities with food that is in vogue around the world. "The management and I focused on creating brunch alternatives that weren't available elsewhere in Colombo, and also ensured we could offer guests gluten free and vegan versions of it as well."

On the sugary side of the menu, pancakes with banana, treacle, cinnamon and curd topped with cashews, house-made donuts topped with coconut flakes, served with strawberry jam and freshly sliced strawberries, freshly baked cinnamon muffins served with mango compote assure no sweet tooth is neglected. Fresh juices as well as cooling concoctions of celery, lime and mint, aloe vera and lemon, and orange and tonic are refreshing drinks to down during the mid-day.

Brunch at Forty Seven Spice is served from 9 a.m. till 3 p.m. every Sunday. The indoor and outdoor space is well designed, comfortable and also caters to small private parties and events. Prior notice is required. The management also allows dogs during brunch hours, provided the guests be seated outdoors.