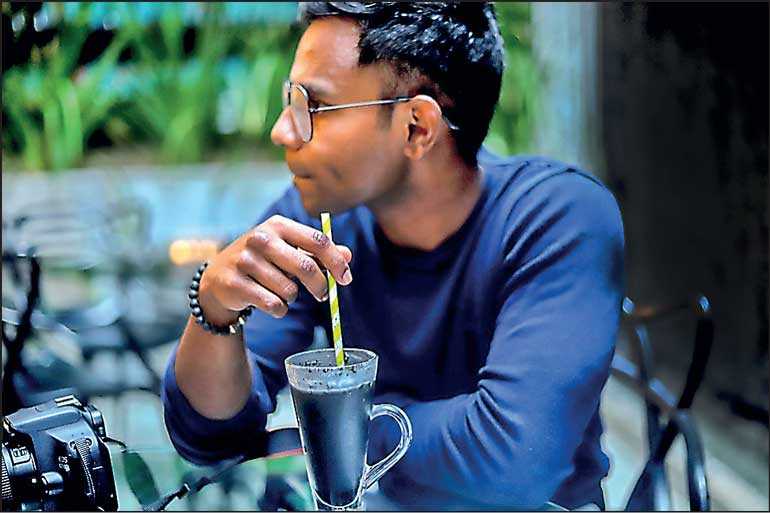 Suren Nimalan
---
Ever wanted to go out with family and friends for a meal, but find yourself stuck trying to decide where to dine at? Or does each member of your group want something different? Constantly looking for offers and deals and the best dining options in the city? Or are you tired of the same old places to holiday at and want something completely different to do?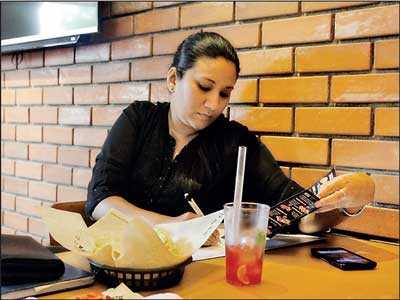 Nishu Gunawardana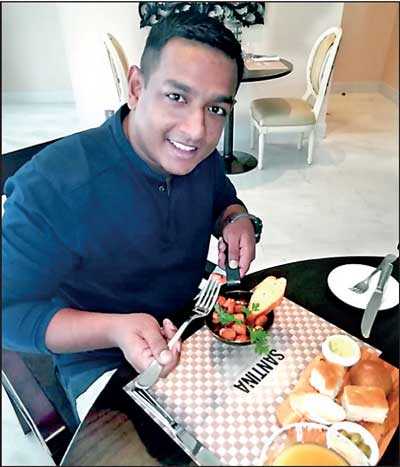 Sanura Gunawardana


If you answered yes to any or all of the above, then there is now a one-stop-shop to find solutions to all these problems and so much more. Presenting www.foodieslanka.com, the online platform that culminates everything about food in Sri Lanka and around the world to one easy-to-use place. The platform also boasts ever-growing social media presence on Facebook, Instagram, YouTube, WhatsApp and Viber. Foodies also conceptualise and collaborate with food related events both on and offline where fans and followers also has the opportunity to win exciting prizes.

The brainchild of two self-proclaimed 'Foodies', the initial social media platform for Foodies Lanka was a WhatsApp group that kept growing in number as the duo tried out different places and cuisines every Friday night after their church young adults meetings. Eventually the growing popularity of the group meant a transition to a larger social media platform of Instagram and Facebook. Soon the duo were also approached to transform their experiences for lifestyle magazine audiences with specialised food columns.

Sanura Gunawardana, one of the founders of Foodies Lanka has travelled the world and tasted dishes as bizarre as you can imagine from Africa to Asia and beyond. The writing aspect of the company is handled by his wife Nishu Gunawardana who is a well-known writer and content developer. In Sanura's words "Foodies is about me eating and Nishu writing!"

"It is amazing how food has brought together so many people. What started out as simply me and my wife loving to travel and eat, has now branched out to so many avenues. If you have a passion for something, money or resources is the least stumbling block for you to worry about. With God's grace you can actually do whatever crazy idea you can think of. Always remember though to keep God in the centre of everything. With Him nothing is impossible," he added.

Today, the Foodies Sri Lanka team has grown to include a bunch of 'foodies' who love what they do as much as they love what they eat. Establishments around Colombo are visited, reviewed (check for the Foodies sticker the next time you visit an outlet), and then rated on Facebook and Instagram. The team also includes gifted photographers, food bloggers, home bakers who know their way around food, people who simply love to eat, and even an aspiring hotelier.

"#FoodiesSL is now a brand that everyone identifies with. We've gotten involved in street food promotions, launches, food events and we also go beyond just a review by doing videos, unique food photography, food related videos and so much more," says Suren Nimalan, the resident food photographer at Foodies who also happens to be the team's personal trainer and nutritionist ensuring that all that food doesn't make them put on excessive pounds!

Special mention must also be made of Vishan Rathnayake who with his keen eye and creative genius is responsible for the unique Foodies Lanka logo that incorporates both the eating and writing side of the website in the not-so-obvious spoon and pen design.

Foodies Lanka now has 1,600+ followers on Instagram, 4,600 genuine fans on Facebook and an ever-growing number of visitors daily on its website (currently amounting to 24,000+). The platform also hopes to reach out to Sri Lankans overseas in a unique feature where Sri Lankan restaurateurs and chefs working overseas share their culinary experiences via Foodies TV. Plans are also underway to introduce a state-of-the-art platform in the near future that will enable users to look, see and experience their favourite food, at their fingertips.

For more information, to advertise or have your establishment reviewed please call 0777 419774 or email info@foodieslanka.com.