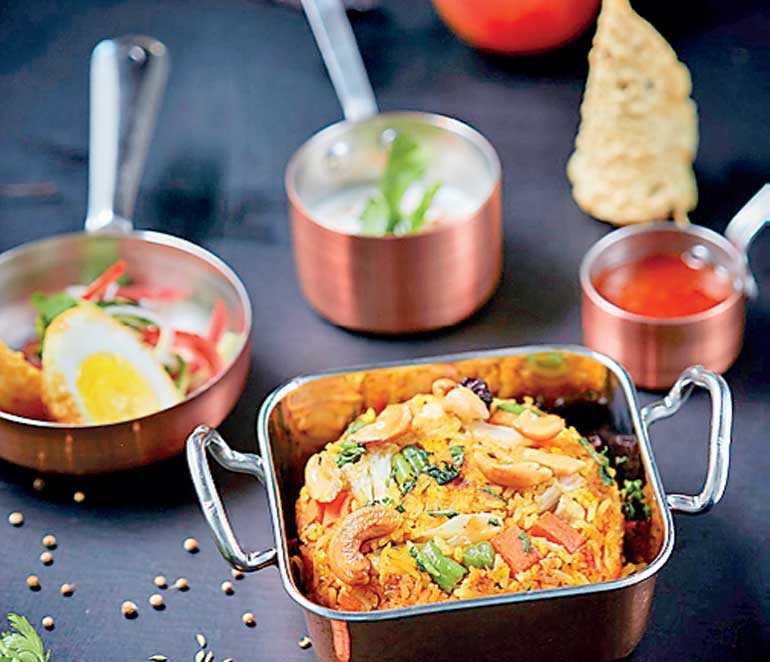 Be it a special occasion or a casual meal with friends or family, a serving of biryani never fails to satisfy one's hunger. While it has its roots in India and Persia, biryani is a favourite among rice-loving Sri Lankans as well.

The next time you feel that biryani craving coming on, look no further than the Flavoured restaurant at Cinnamon Red. The chef, specialised in Indian cuisine, brings the legendary Hyderabadi biryani to life with a rich combination of spices that include saffron, cardamoms, cinnamon, ginger and garlic.

Choose from the mutton, chicken or vegetarian options. Meat lovers can enjoy generous doses of cashew nuts, chunky bites of meat and an egg on the side, while the vegetarian version is also infused with plenty of flavour and rich spices. Each serving is also complimented with papadam and a salad. The substantial portion is sure to fill you up, yet not leave you feeling too heavy afterwards.

The mutton and chicken biryani are priced at Rs. 1,212 nett each, while the vegetarian biryani is priced at Rs. 910 nett.

For reservations, call 011 2 145 145.