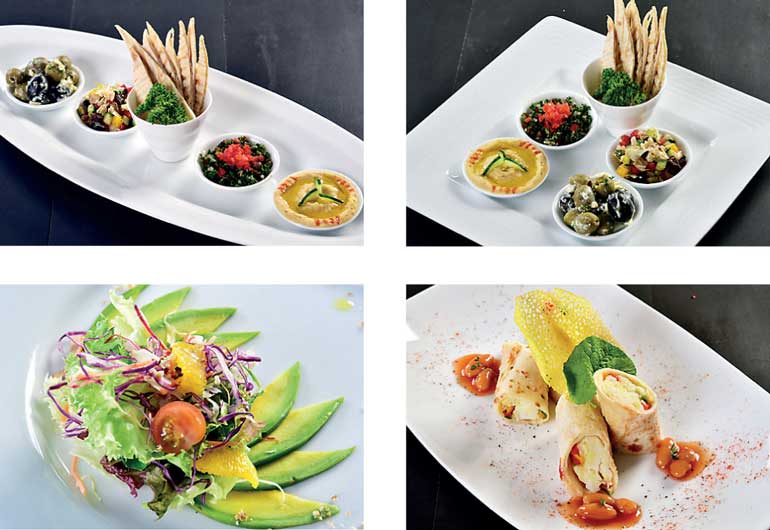 At Mount Lavinia Hotel (MLH), guests can now indulge on a completely 'guilt-free' experience that will leave them feeling healthy, satisfied and nourished – everyday. With over two centuries of heritage Mount Lavinia Hotel has always been a leader in introducing culinary trends in Sri Lanka and has now introduced a vegan a la carte menu at The Governors Restaurant and The Terrace. Vegan lovers can now enjoy their favourite dishes any day and any time at the Mount Lavinia Hotel.

Animal products are not used in the vegan dishes served at the Mount Lavinia Hotel, neither in preparation or presentation – including the chocolates, which are made using non-dairy products.

Mount Lavinia Hotel Assistant F&B Manager Dhinuka Boralessa says, "More and more people now opt to eat vegan meals may it be due to its nutritious properties or because they want to avoid animal products. When we launched the vegan lunch buffet on poya days we wanted to provide a truly vegan experience to everyone visiting us on poya day. And now we have taken another step towards not just liming this to poya day and providing experience to anyone visiting us any day of the week."

Over 10 years ago MLH commenced a Vegetarian Buffet for Lunch every Poya Day, a novel initiative at the time and taking this a step further, just over a year ago MLH converted the buffet to a vegan. The poya lunch vegan buffet, which offers a variety of vegan items – is popular among vegan lovers.