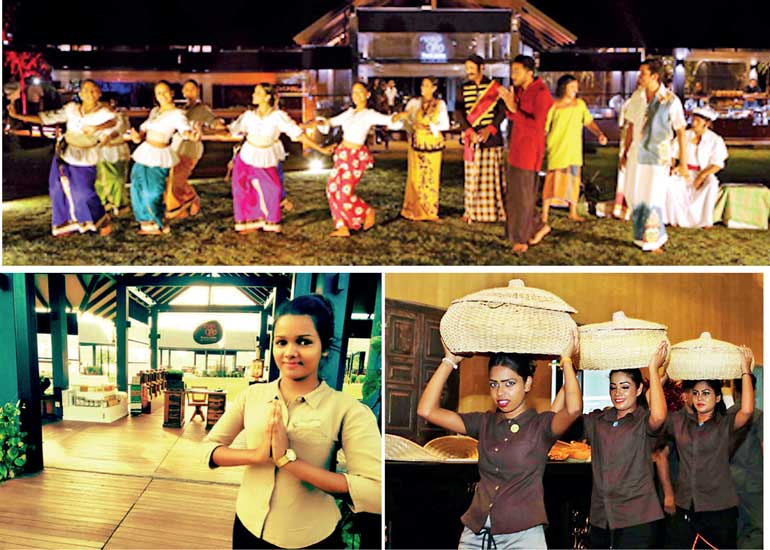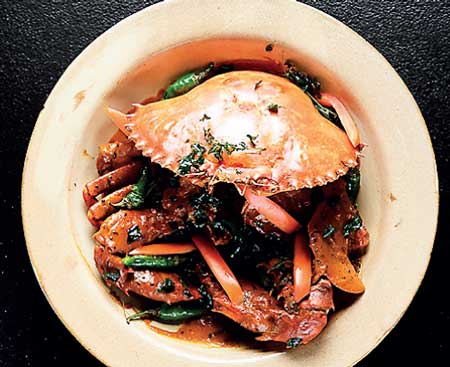 Surrounded by picturesque waterways on an island of its own lies Colombo's most authentic Sri Lankan restaurant Thuna Paha by Waters Edge. Embodying the uniqueness of a blend of cinnamon, cardamom, cumin and caraway that becomes the "super spice" that is the staple of most Sri Lankan dishes, Thuna Paha by Waters Edge in the month of January brings together the unique flavours of our nation and combines them with one ingredient that we can't get enough of.

Being an island, Sri Lanka is blessed with both salt water and fresh water crabs and each part of the country prepares this crustacean in a uniquely different way. On 26, 27 and 28 January Thuna Paha will bring it all together for your indulgence.

Mouth-watering spicy Sri Lankan crab curry cooked in thick coconut milk with the all-important murunga leaves is on the menu for those who want to reminisce "amma's cooking" (mum's cooking). This version is predominantly cooked in southern homes and packs a lot of spices in to the gravy.

Then there's the Jaffna kool which is infamous in the northern parts of our country. A thick broth made of palmyrah flour is fortified by the freshest seafood, a dash of vegetables and again a mixture of spices commonly used in the north.

The award-winning culinary team at Waters Edge is also dishing out a variation of devilled crab to suit any Sri Lankan palette. Inspired by the crab preparations of the coastal communities this dish is not for the faint-hearted, especially with the amount of chili that goes in it.

For those who prefer a more international flavor, Thuna Paha is also adding on a black pepper crab made to an authentic Singaporean recipe. Crabs fried in black pepper are considered more of a dry dish and goes best with any main.

Guests will have the added allure of picking their mains from any of the traditional Sri Lankan dishes like pittu, string hoppers, steaming hot hoppers, pol rotti or roast paan that comes straight off the wood-fired oven. Add to this the fresh display of crabs to pick from and then watch your "catch" being prepared just the way you like it.

Thuna Paha is a restaurant that serves authentic Sri Lankan cuisine spanning every region of our tiny island nation, in a contemporary setting that tantalises all human senses. This concept is also a part of a vision to create the first Michelin Starred Sri Lankan restaurant in the world.

With the choice of alfresco or air-conditioned seating areas, the restaurant will also have a tavern dishing out delightful and very-Sri Lankan bites. Entertainment too will be courtesy of traditional artists giving life to some of the country's dying art forms. Traditional crafts that are made at the restaurant will also be available for sale and will include woven petite gift boxes, and pottery.

For more information and to make reservations please contact Waters Edge on 0112 863863 or call Sanjeewa on 0774 827168.