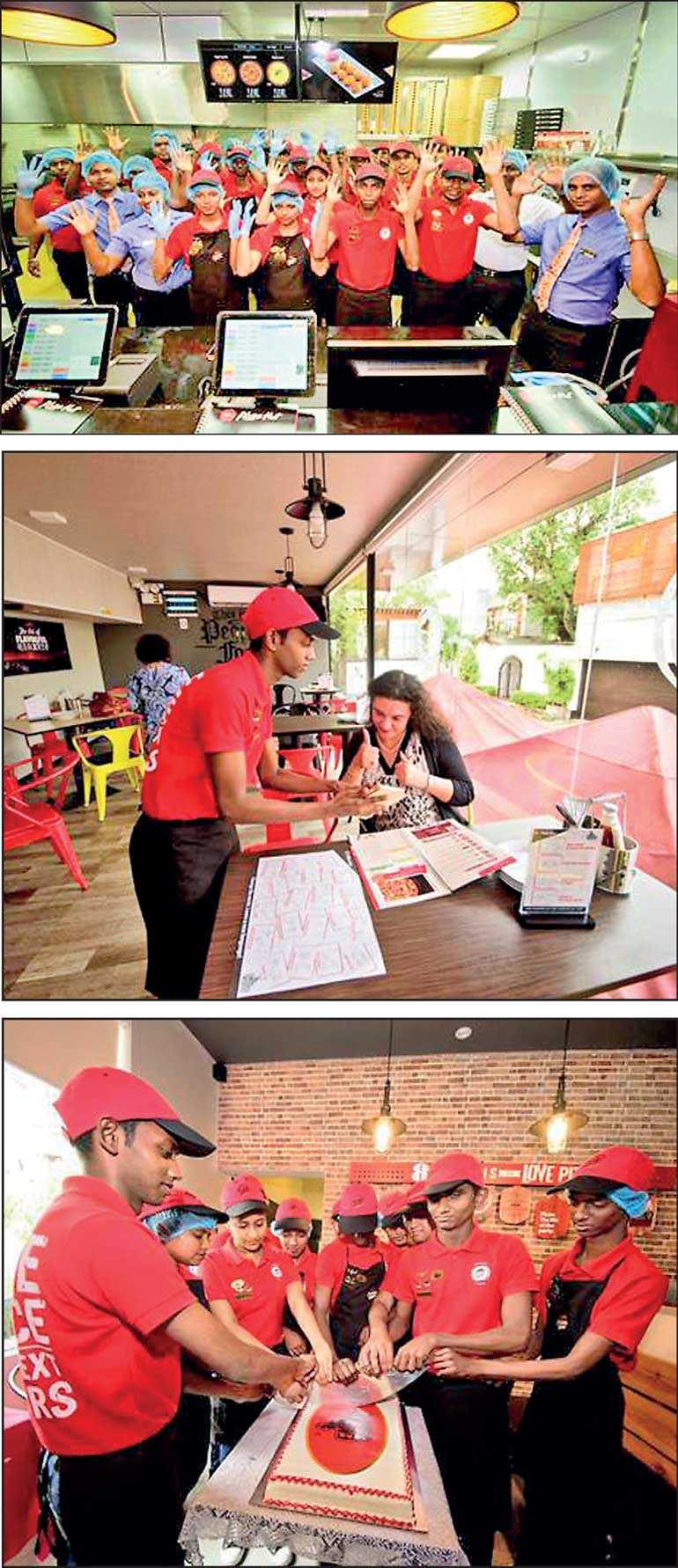 ---
As Pizza Hut celebrates 25 years of heart-warming moments in Sri Lanka, it announced with honour and pride that its restaurant located at No. 1, Siripa Rd, Colombo 5, is being managed by differently-abled employees from 5 November.

This has been a priority of the organisation for quite some time and it is proud to be able to lead by example on its 25th anniversary.

Pizza Hut Thimbirigasyaya is uniquely chosen to be the host of Pizza Hut's newest endeavour due to its serene atmosphere and convenient location. There are specially designed menus and table-tops that help customers to communicate with the outlet employees using sign language.

Pizza Hut is confident that this will be the start of a new chapter in the hiring system within Sri Lanka. Whilst it is not a segment traditionally looked at for employment, Pizza Hut has identified the incredible talent available in the differently abled employee community. It would like to be the brand that helps to bring to light the potential available amongst these employees and open up employment opportunities for them across the country.

Gamma Pizzakraft Lanka Ltd. CEO Yasa Nadaraja stated: "Those who are employed by Pizza Hut Sri Lanka have always been given a wonderful environment to work in, as we have always prioritised immersing them in a family-like scenario. Today is truly a wonderful memory to add to the chapters of Pizza Hut's journey in Sri Lanka."

"The experience is meant to be exciting, warm and friendly," explained Director Human Resources and Administration Kaushal Mendis. "We put so much thought into ensuring that communication for our customers with the differently-abled staff would be a new experience, something that they could appreciate and enjoy just as much as the food that they are served. Pizza Hut is not just about creating delightful dining experiences, but also about creating new experiences for employees and customers alike."

As you raise a slice to another 25 years with Pizza Hut, Pizza Hut invite everyone to warmly embrace difference and make a change in the world.