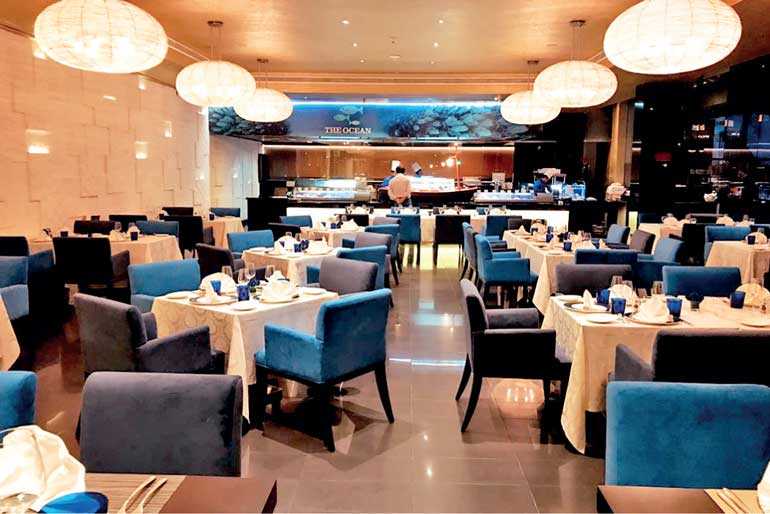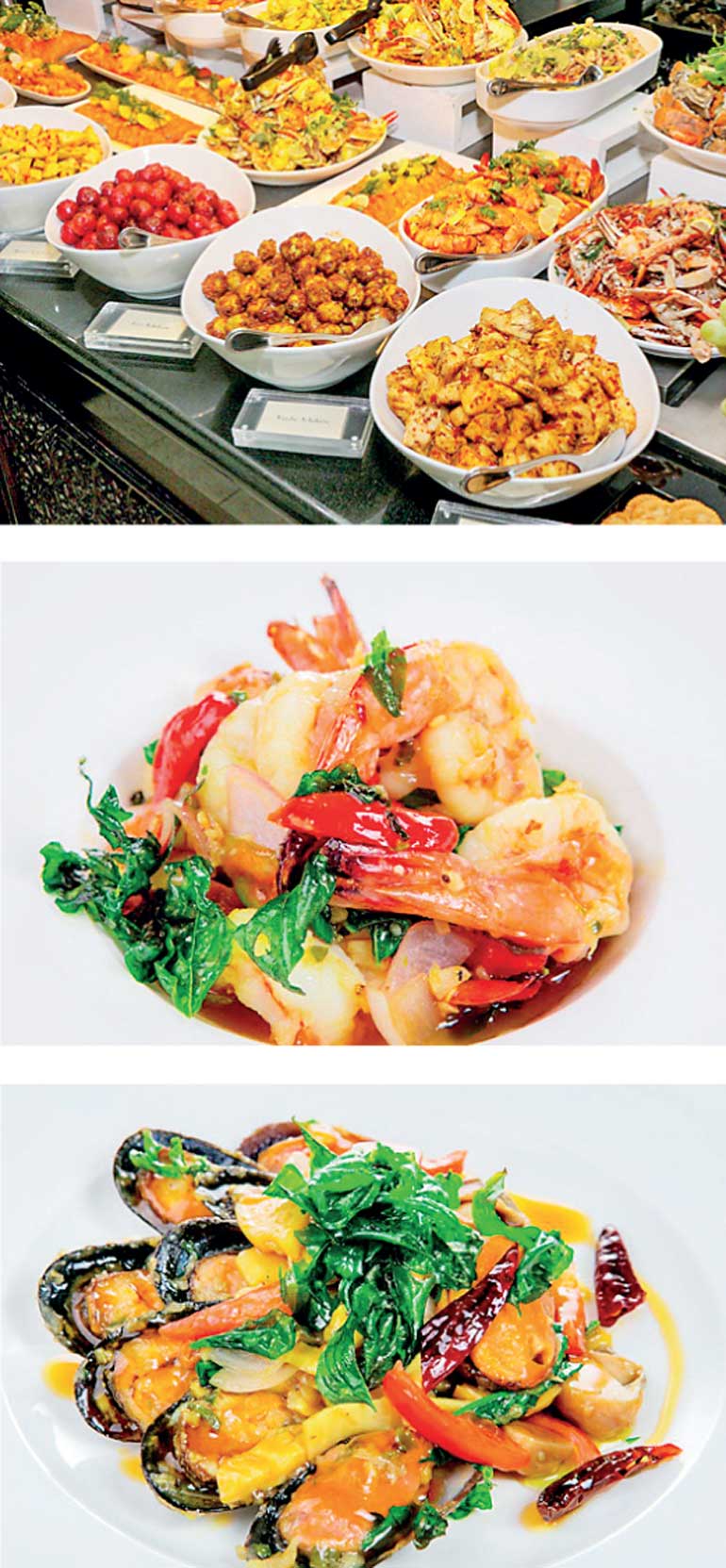 When there is a need for a special treat, one of the first places in town that springs to mind is The Kingsbury. The World Luxury Restaurant Awards has recently presented The Kingsbury's restaurants with; Regional Winner: South West Asia best Luxury Seafood Restaurant 2017 – The Ocean, Regional Winner: South West Asia best Eclectic/International Cuisine Restaurant 2017 – Harbour Court, Country Winner: Sri Lanka best Luxury Hotel Restaurant 2017 – Harbour Court. And now you can enjoy a fabulous dining experience at one of these award winning restaurants along with some great offers.

To enjoy mouth-watering flavours from all regions of the world, step into Harbour Court International Cuisine Restaurant. Its centrepiece is the lavish buffet spread that spans more than 50 meters from end to end, which also makes it the longest buffet spread in town! These dishes are a collection of popular delicacies from Italian, German, French, Chinese, Thai, Malaysian, Indian, Middle Eastern, Japanese and Sri Lankan cuisine. From healthy salads, wholesome rice, noodle and pasta dishes, succulent meats, amazing seafood, authentic Sri Lankan favourites and delicious desserts, curious food lovers cannot help but give into temptation and try as many different dishes as possible.

The Ocean Seafood Restaurant and Yue Chuan Chinese Restaurant offer different dining experiences as the ambience in both restaurants set the perfect tone for impactful luncheon meetings, romantic dinner for two, family meals and met ups with friends. Both restaurants offer a plethora of flavourful choices in their a la carte menus. With extended opening hours from 11:30 a.m. to 11:30 p.m. daily, dropping in to enjoy a delicious meal is no longer a problem for anyone with busy schedules.

Authentic gourmet grills are a sought after affair in Sri Lanka. For those who enjoy charred dark edges, heavier husky charcoal aromas and flavours, The Grill at The Kingsbury is a must visit destination. The charming surroundings at The Grill has a unique ambience that looks Mediterranean during the day and romantic at night.

Ideal for intimate dinners for two or even quality time with the family it is a must go fine dining destination for gourmet grills in Colombo.

Reservations are highly recommended log on to thekingsburyhotel.com/colombo-restaurants or call 0771087720.