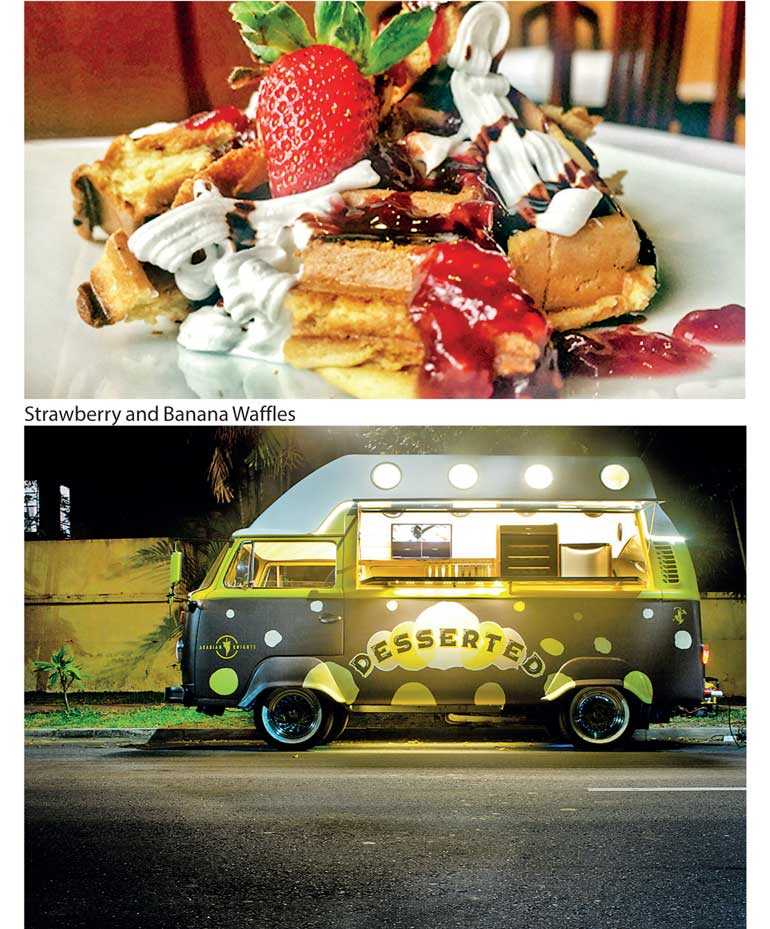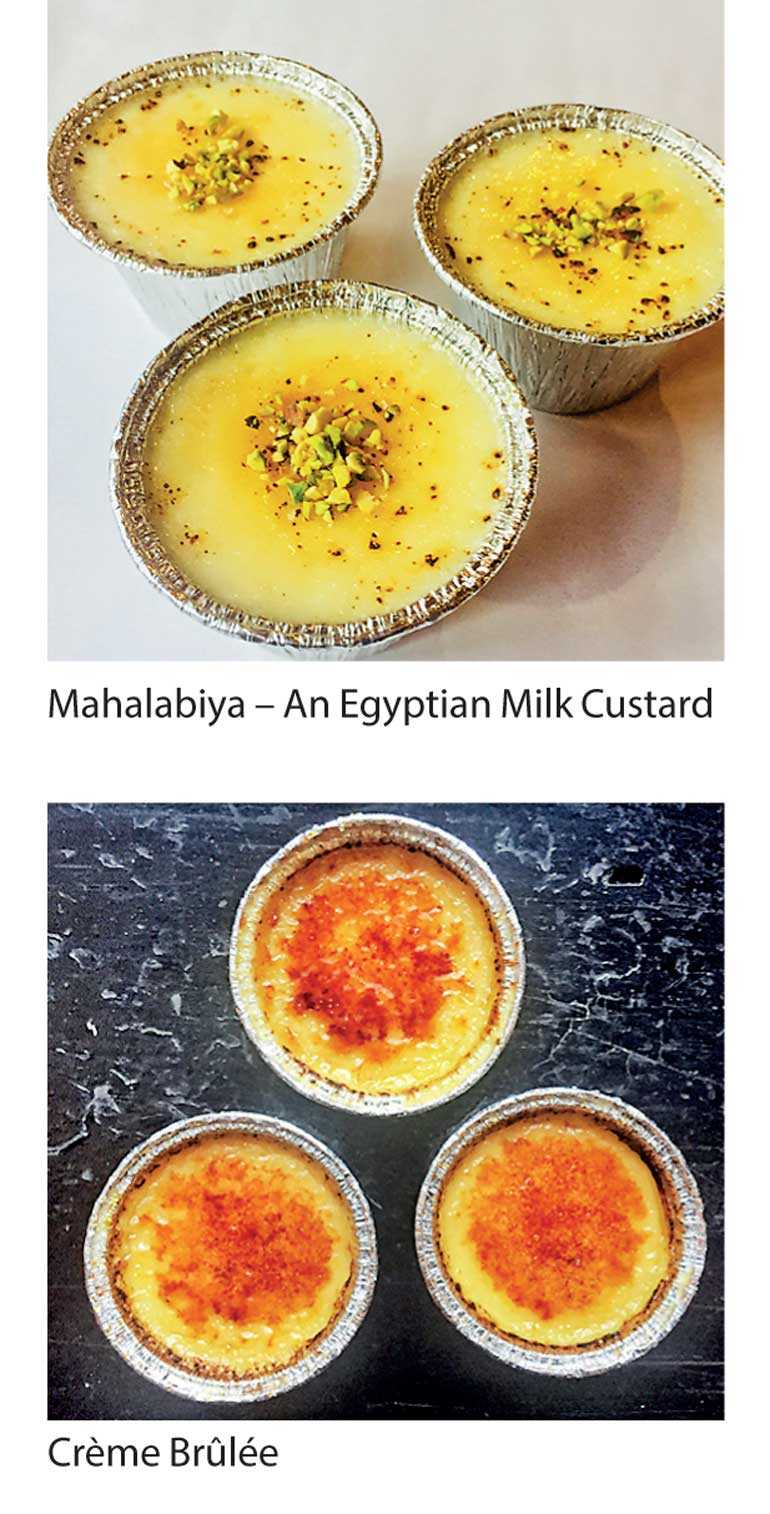 Arabian Knights, Colombo's premier Middle Eastern and Mediterranean restaurant, recently launched 'Desserted' – a dessert van delivering a whole new gastronomic experience to the epicures in the city. Redefining the norms of the local food truck scene where hot and spicy fast food is served in general, the chocolate brown and butter yellow coated retro Volkswagen Kombi dessert van serves an exciting range of exotic desserts for quick indulgence on the go.

Desserted is a refreshingly unique concept concocted by Founder Naqqash Jaleel. According to Jaleel, Desserted was launched with the aim of making gourmet delicacies easily available and affordable to the growing segment of customers that want to try out and experience totally new concepts. Currently the best seller is the signature Crème Brûlée (French custard base topped with hard caramel), which is freshly made every day and burnt to order with a culinary torch whilst you watch in anticipation. In addition on the launch menu, are exotic versions of Strawberry and Banana Waffles and Mahalabiya – an Egyptian milk custard.

Those passing Arabian Knights will find the thoughtfully modified dessert van parked just outside the Arabian Knights Restaurant on Galle Road, where it opens for sales from 6:30 p.m. to 11 p.m. Desserted will be stationed in the premises of Arabian Knights for now, and add a cool vibe to Colombo's most popular food festivals and events in the near future. For further details please visit Desserted official facebook page: @dessertedlk.