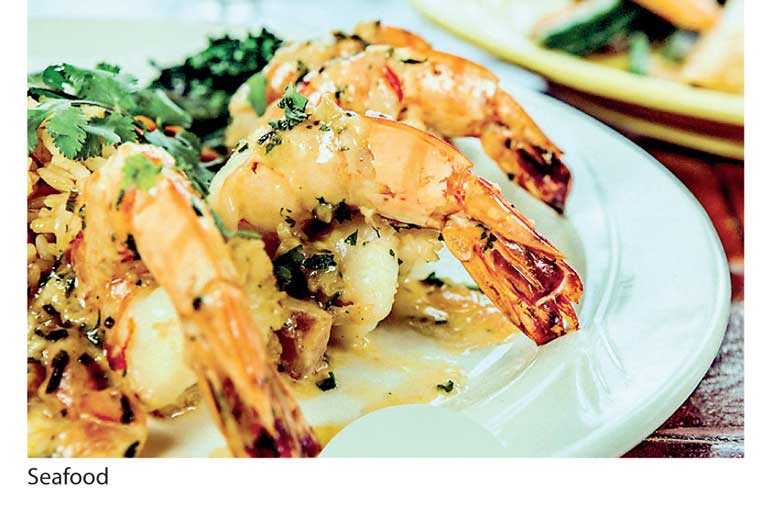 Plunge into an ocean of taste with an array of mouth-watering cuisine and become hooked on the delicacies of the deep at OZO Colombo's very own Seafood Dinner Buffet. From 9 to 13 June at EAT Restaurant, diners can dive in and indulge in an extensive range of seafood from right off the shores of Sri Lanka – treating their palate to the fresh catch of the day and discovering an abundance of flavours fished out of the deep blue sea and served to perfection.

From the juiciest calamari and the most succulent crab to enticing delicious prawns and luscious oysters, this exquisite display of taste and colour is equally satisfying to the experienced diner, the seafood enthusiast and especially to those testing the waters as they venture into the wondrous world of seafood for the first time.

Using the choicest ingredients freshly served up and lovingly prepared by expert chefs to suit the most discerning palate, OZO Colombo brings a joyous spread filled with delectable dishes and familiar favourites, all within arm's reach.

OZO Colombo's Head Chef Amila knows exactly how to treat the day's fare, creating the perfect blend of components to send one's senses reeling. Each dish explores the best of what the world offers, packed with authentic flavours and the occasional unexpected twist. The crab is undoubtedly the star of the evening, but the restaurant also provides an excellent take on lobster that is sure to leave diners longing for a second serving. The shrimp bisque is a celebrated attraction, while heavenly oysters await the seafood connoisseur or perhaps even the more adventurous diner.

As you linger over the freshest catch of the day while overlooking the vast vistas of the Indian Ocean from whence it came, the choices available seem endless, and the taste inevitable. Seafood lovers can rejoice in feasting on a range of exceptional dishes, revelling in an experience of food bliss as the night falls across the skies of Colombo. At a mere Rs. 2,950 nett per person and bursting with flavour, this dinner buffet is one that will undoubtedly leave you insatiable, craving for more. Each dish is uniquely crafted, composed to the utmost perfection and guaranteed to create a memorable dining experience that you will surely revisit time and time again.

Engage in a feast of the senses at the Seafood Dinner Buffet at OZO's EAT from 9 to 13 June. For more information, please contact OZO Colombo Tel. +94 11 2 555 570/EAT Tel. + 94 11 2 030 528 or visit www.ozohotels.com.