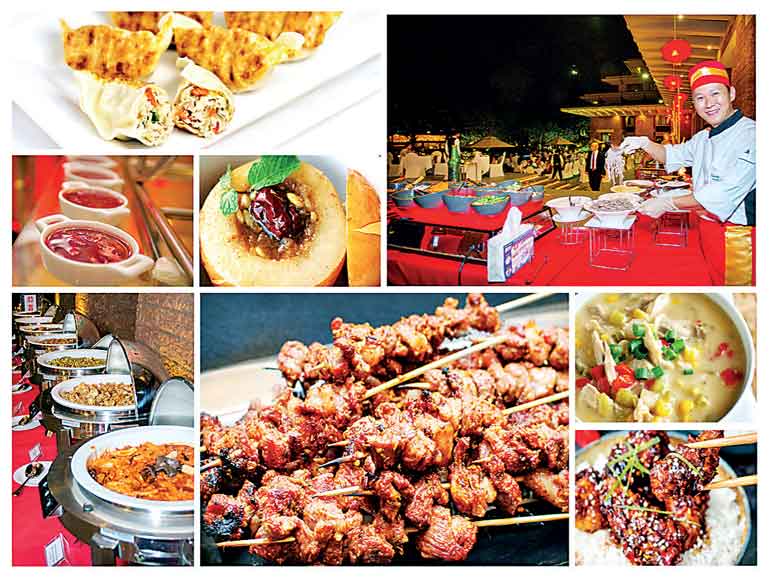 The much-anticipated, Chinese Food Festival in celebration of the Chinese New Year, will kick off from 8-18 February at Cinnamon Lakeside, giving diners in Colombo an opportunity to savour over 100 dishes, inspired by China's rich culinary heritage.

The sumptuous buffet priced at Rs. 2,600 nett per person, will also include 15 action stations serving popular Chinese speciality items, a Kung Fu noodles demonstration and a Kebab counter.

To capture the diversity of Chinese cuisine, the two Master Chefs Huanxi Yan and Mei Din Duan have created a menu that includes 16 appetisers, 2 soups, 31 main dishes featuring seafood, meats (pork, chicken, beef, duck) and vegetables taking in the influences of Cantonese, Sichuan, Shanghai and Beijing styles of cooking. A Dim Sum Bar featuring 21 varieties of dim sum and pan-fried dumplings and 20 desserts with some unique ingredients adds flavour to this lavish spread.

All dishes ranging from fish, meats, seafood to vegetables will be cooked with authentic spices, sweet and tangy sauces by the two master chefs to ensure the distinctive flavours of each dish.

Special beverage discounts and traditional music will further enhance the dining experience. The festival is on for dinner from 7 p.m. to 11 p.m. at Long Feng. For reservations call 011 249 1949.