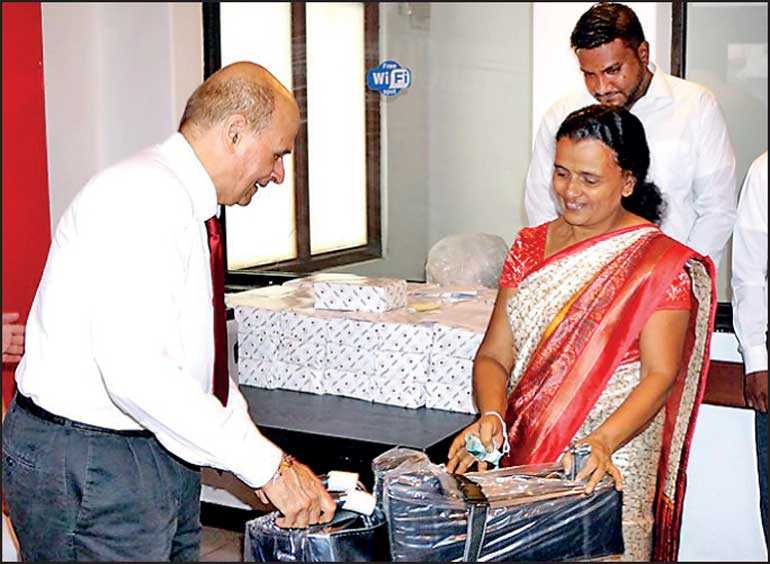 Donation of wheel chair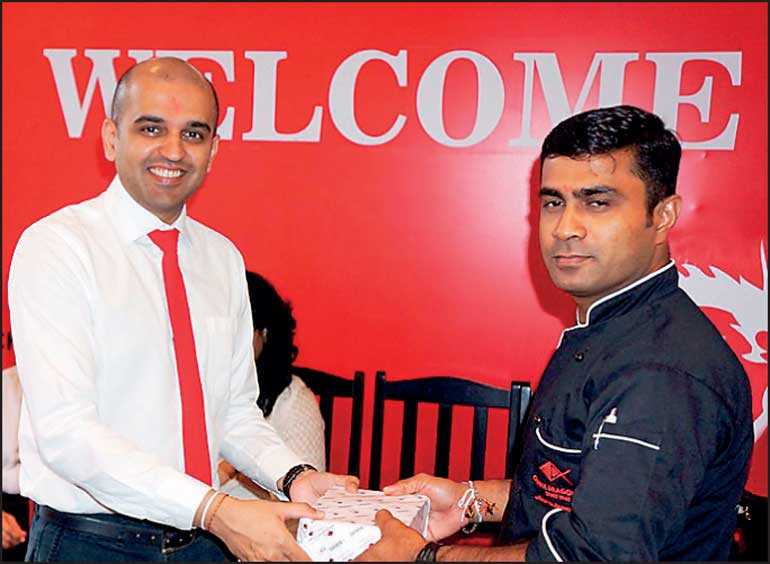 Donation of school equipment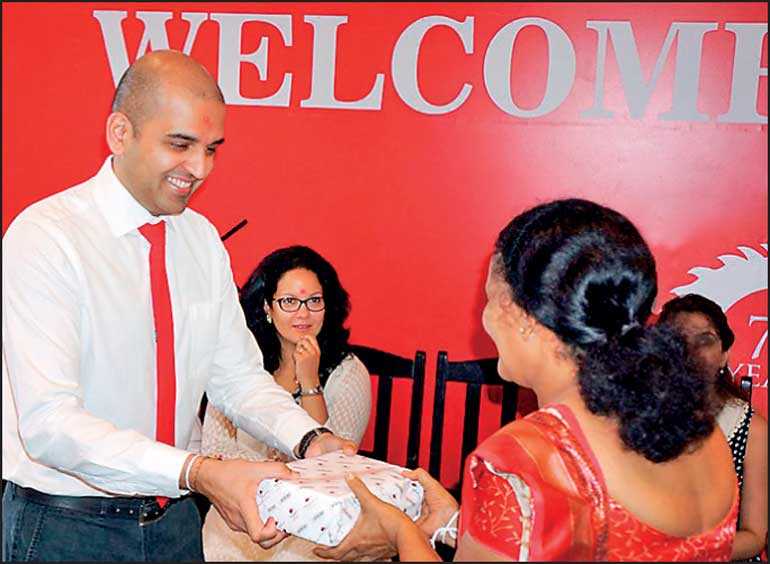 ---
Chinese Dragon Café Ltd., the pioneering restaurant in Sri Lanka's Chinese restaurant sphere, held its 77th anniversary celebrations at the premises with religious programs.

It was significant that this time around emphasis was made on welfare of the staff. Wheelchairs were donated to needy relatives of the workers and children of all workers who are schooling were offered with packs of school items to coincide with anniversary celebrations.

Chinese Dragon Café is the leading Chinese restaurant in Sri Lanka opened in 1942 by a family of Chinese immigrants.

The vision of Chinese Dragon Cafe is "to become the preferred dining experience where we operate". Starting with Bambalapitiya branch which is one of the oldest Chinese restaurants in Colombo

Chinese Dragon Cafe's pioneering delivery service, is now provided free of charge from all of the eight outlets, Bambalapitiya, Ratmalana, Rajagiriya, Colombo Fort, Wattala, Pelawatta, Nawala and Nugegoda.

Chinese Dragon Cafe has multiple channels to place orders and provide feedback.The website, allows the customers to order 24x7 via www.chinesedragoncafe.com.

The multilingual call centre with the hotline numbers 0112 808080, 0117 808080 and 0115 808080 is open 365 days of the year, meeting customers' requirements from 8:30 in the morning to 11 in the evening.

Chinese Dragon Café Owner and Managing Director commented: "As the foremost Chinese restaurant in the country, we have been in the sphere for 77 long years with our motto 'Meal to Remember'. We have been providing real Chinese food and we have earned a set of loyal customers who take our tradition forward. We have introduced the free-delivery service as gratitude towards our loyal customers who have been with us over the past 77 years."

He added: "Due to hectic traffic on the roads consumers find it difficult to take food home. We facilitate them by delivering freshly cooked food free of charge to their doorstep."

Customers who order over the weekend can now place orders at all of the eight Chinese Dragon Café outlets, hot and fresh, from 11 a.m. to 11 p.m., and to not sacrifice their weekend activities and yet have a delicious meal at their convenience during the day.

Chinese Dragon Café's tasty 'chilli paste' (veg and non-veg) specialty product which is very popular among households is now available at its own branches and at Keells Super outlets islandwide.

Chinese Dragon Café Facebook page has likes of over 186,000 customers. People can visit this page and view their mouth-watering food items and exclusive daily offers. Customers' requirements and feedback can be provided through any of the employees at the branches, by email or through the call centre. On completion of an order, an SMS is sent to each customer with a link to their website so that each customer can rate their order and provide feedback which helps them continuously improve their customer service.

Chinese Dragon Cafe strives to continuously improve to provide 'A Meal to Remember'.