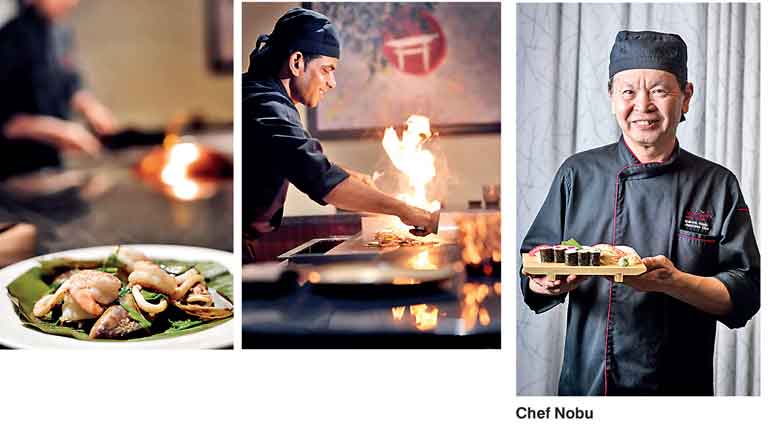 The story of the Robatayaki originated centuries ago when this authentic style of Japanese cooking was invented in the northernmost island of Japan. Robata, translates to fireside cooking, a method of slow-grilling seafood, vegetables, meats and other delectable eats on a flat grill above charcoal, while preserving the true flavours and juices of the succulent meats and seafood.

Robata Grill and Lounge opened last year and is now conquering the city with innovative and fun dining concepts. Smiling faces greet you as you seat yourself and drink in the sultry furnishing and surroundings. A glimpse of Head Chef Noboru Ozeki can be seen, ready to reveal the delights of sake and the alchemy of pairing it with your chosen menu. Whether you fancy light, full, dry, sweet, fruity, floral or earthy, there's a sake for your particular palette.

Celebrate the Robata and Sake experience from the 9th – 13th of February from 7.30pm onwards and learn the origins and secrets of Robata. It is the ideal place to dine with your friends, family and business colleagues with a laid back ambience along with the action taking place with the freshest fish, poultry, meat and vegetables, combined and crafted into delicious dishes. Served in its elegant dining space by unfailingly polite, attentive staff, a burst of textures and tastes await you. Priced at Rs 5000/= nett. Contact +94 11 7 450 450 for reservations.