The Chief Guest with the Beard Papa's team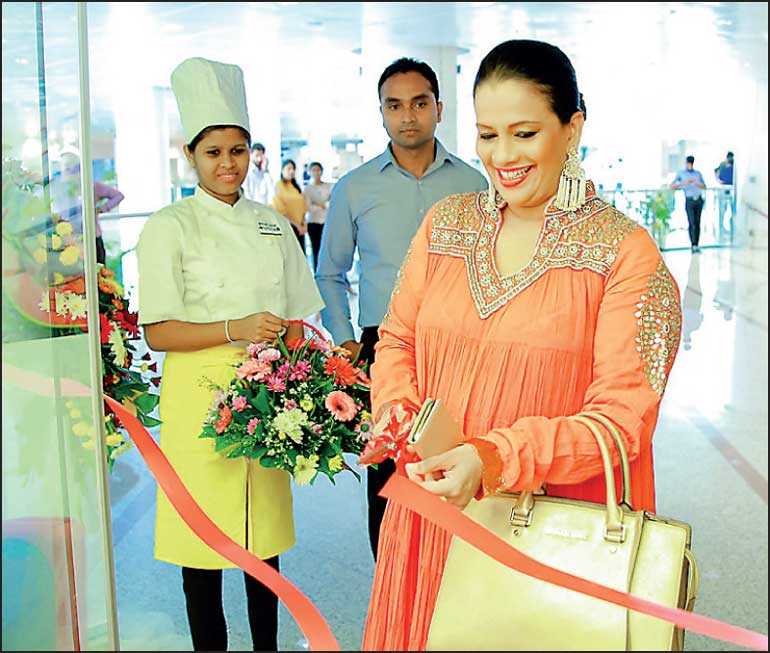 Chief Guest of the event, renowned actress Sangeetha Weeraratne opening the new

outlet at WTC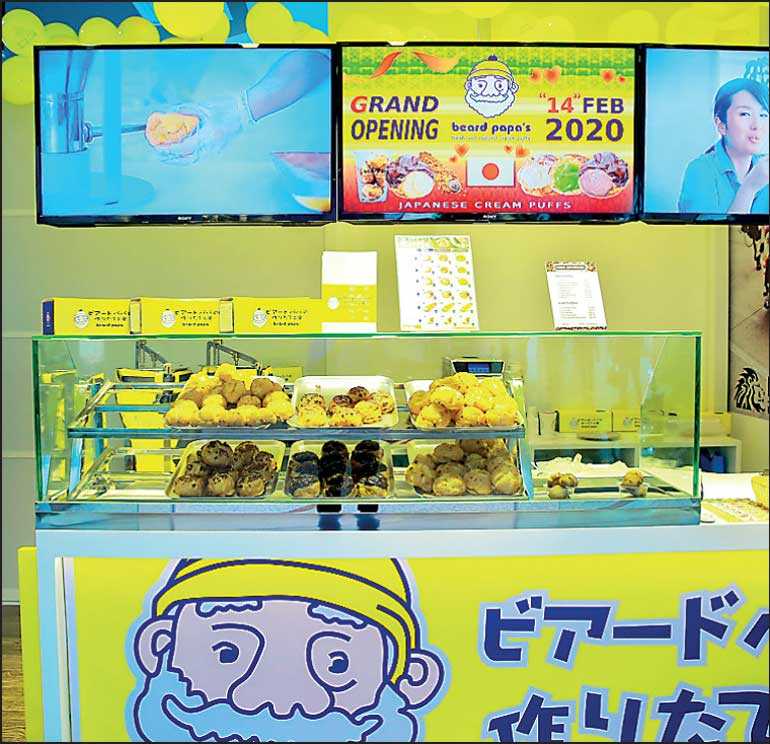 A variety of cream puffs on display
---
Having marked its initial presence at the Lower Ground Level of the One Galle Face Mall, Shangri-La, Colombo, on 8 November 2019, Beard Papa's launched its second outlet at Level 3, West Tower, World Trade Centre (WTC), Colombo, on 14 February.

An internationally recognised chain of cream puff stores originating from Japan under parent company Muginoho Co. Ltd., this unique Japanese puff-pastry delicacy was brought through Akihabara – Japanese Style Restaurant, the agent company that enabled the Beard Papa's brand to be brought to the island through a franchise agreement.

At the launch of the second outlet, Beard Papa's gave its customers a not-to-be-missed offer, where customers who bought two items would receive one medium Vanilla cream puff for free.

Witnessing outstanding reviews and customer feedback over the classic and newly introduced products at Beard Papa's in Sri Lanka, the company was successful in anticipating much potential in the local market, proceeding with its aim to satisfy the ever-growing Sri Lankan consumer base with a genuine taste of Japan.

With this optimistic and strategic approach, the company expects to further grow its customer base, which would prompt more outlets to be opened within Colombo to satisfy customer demand. Along with this, the company also announced that plans are underway to introduce delivery solutions for its products, within Colombo.

"The ever-growing demand, value for money and customer satisfaction we saw for Beard Papa's sweet delicacies from our first outlet at One Galle Face Mall gave us the green light to open a second outlet at World Trade Centre, Colombo. We are now confident that Beard Papa's has won the hearts of Sri Lankans around the island and will start opening more outlets within Colombo. We are also excited to announce that Beard Papa's will be introducing a delivery service to make access to Beard Papa's irresistible cream puffs even more convenient for its loyal customers. We see a strong growth trajectory in Sri Lanka and will continue to satisfy the local cravings with a Japanese touch," a Director of Muginoho Co. Ltd. said.

Beard Papa's is renowned for its internationally popular delicacies which include 'Cream Puff', 'Mini Puff' and 'KazeKaze', which are categorised as buns, and 'Cookies' and 'Rusks'. Currently, the puff pastries are available in Chocolate, Vanilla and Macha flavours, and an ongoing offer at Beard Papa's outlets provides customers who buy five items with a medium Vanilla pie, absolutely free.

For more information about Beard Papa's or the franchise company, please call '0112346243'.