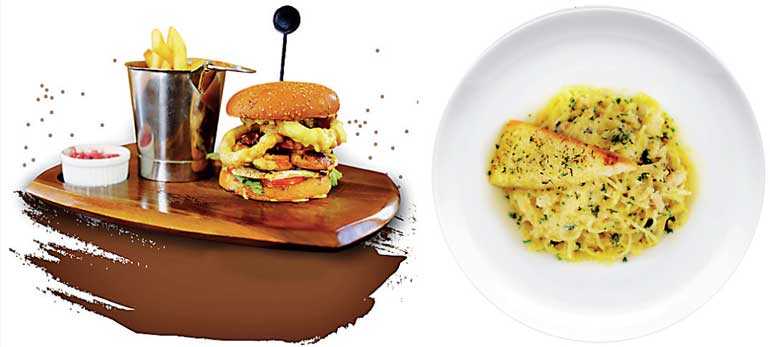 &Co Pub and Kitchen, the flagship restaurant of The Steuart by Citrus, has once again taken a revolutionary step in vivifying the local dining experience by introducing 'Happy Hour' for lunch, for the first time in Sri Lanka.

As the country's most exquisitely charming business boutique hotel, &Co Pub and Kitchen is quite popular among corporate clients in particular, as an ideal dining hub in the vibrant commercial capital – Colombo.

Happy Hour themed lunch offers the irresistible 'Buy One – Get One Free' offer on selected food items ranging from soups and starters to main dishes such as Spaghetti Carbonara, Cheesy Chicken Burger with egg, Thai Me Up and desserts. Discerning diners simply need to drop in between 12 noon to 1 p.m. on any day of the week and relish the tantalising offer exclusively from &Co Pub and Kitchen.

Nestled within the stunning edifice of Dutch Hospital in the midst of Colombo, The Steuart by Citrus caters to an interesting gamut of guests ranging from the curious leisure traveller to the busy corporate professionals. Guests visiting &Co Pub and Kitchen at The Steuart can look forward to indulge in an eclectic assortment of succulent European cuisines as well as authentic hot and spicy local delicacies, amidst an elegantly refined ambiance suited for dining, corporate luncheons as well as casual fellowship with associates. For further details and reservations please call: 011 5 575 575.