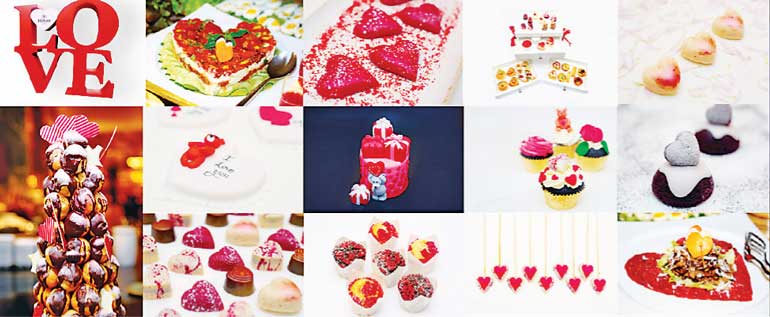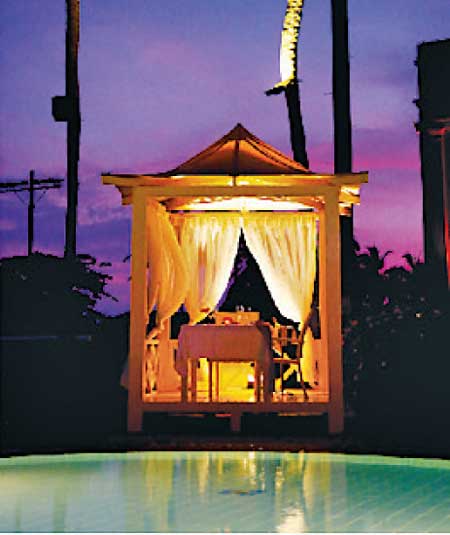 Love is in the air this February at the Hilton Colombo, offering exciting experiences for all ages including entertainment, romantic dinners, yoga, fashion and exclusive deals, Hilton Colombo has it all covered this Valentine's.

Starting from 1 February, enjoy an evening of romance with love songs to serenade you throughout the early hours of the night, with smooth vibes of Lydia and Tilanka on violin and flute and Janith and Ravin on sax and guitar, Prashalinie Peiris and Friends, Camerati, Resonance and Berenger; 7:30 p.m. onwards at the L.A.B.

Love bites at Café Kai, your one-stop Valentines' shopping experience! Dedicating 14 days of love to lovers everywhere, with a wide range of Valentine's signature cakes, cupcakes, chocolates, gifts boxes, cuddly bears, flowers and a whole lot more. Open from 8 a.m. to 10 p.m.

They say you don't need two to have fun! Love is all around for all singles out there! Extended happy hours from 7 p.m. to 9 p.m. on 9 February on 'Singles Night' at Stella, the karaoke lounge at the Hilton.

'Old is gold' on 12 February at Graze Kitchen during lunch. Celebrate 40 years of love with an incredible 40% discount for couples who have been married for 40 years or more! Conditions apply.

On Valentine's Day, enjoy a scrumptious dinner buffet at Graze Kitchen with your partner or even the entire family! Ikoi Tei is extending Valentine's Day to lunch and dinner time, whilst the Il Ponte is offering a four-course set menu (Rs. 10,000 nett per couple) inclusive of two glasses of bubbly, live music and a chocolate give-away for the lady.

If you desire private dining, book your own cabana by the poolside and rekindle the romance with your sweetheart over an incredible four-course set menu with chocolate coated strawberries, rose for the lady and be serenaded by a saxophonist. 7 p.m.-10:30 p.m. Rs. 20,000 nett per couple inclusive of a bottle of sparkling. Limited cabanas available. An indulgent platter of your teatime favourites in twos to double the love and romance is on the cards at the L.A.B between 3 p.m. and 6 p.m. on Valentine's Day. This Love Platter for two is priced at Rs. 3,500 nett.

Valentine's celebrations at the Hilton Colombo will extend up to 17 February with a Partner Yoga program, giving you an experience like no other! Come and explore and strengthen your relationship with an interactive, fun yoga session (limited participation), conducted by Yoga Instructors Joanne Jayasuriya and Sanjaya from 10 a.m. to 12 noon at the Ruby room. Tickets are priced at Rs. 6,000 nett per couple inclusive of a healthy mini buffet.

You could also take a bite off a limitless journey of love, with sweet and savoury delights to enchant your senses and send you on a path to romance at the Valentines Endless High Tea Buffet on Saturday 17 February. First sitting is from 12:30 p.m. to 2:30 p.m. and the second sitting is from 3 p.m. to 5 p.m. An exclusive fashion show produced and choreographed by Lou Ching Wong will take place during the second sitting only.

Advance bookings are required for all events. For reservations, please call the Reservations Desk on 2492492; www.hiltoncolombo1.com; and fb/HiltonColombo.