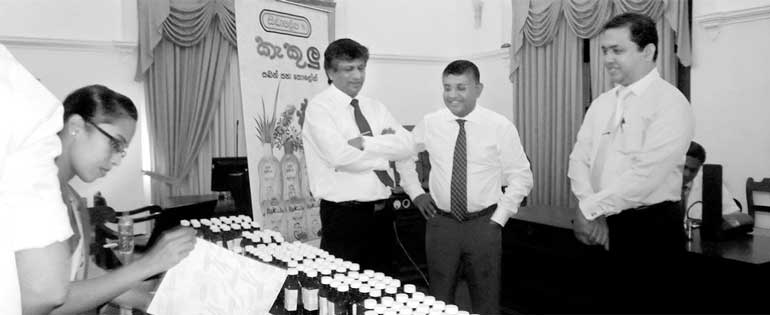 Siddhalepa, the leading Ayurvedic hospital which organises a series of Ayurveda clinics for government employees to maintain their good health in order to serve the nation better, recently conducted a historic Ayurveda clinic at Prime Minister's office in Colombo on 20 July.

A large crowd from different departments of the Prime Minister's office attended the clinic to receive treatment free of charge from an expert panel of doctors from Siddhalepa Ayurveda Hospital. Secretary to the Prime Minister Saman Ekanayake, who displayed great enthusiasm about the project was instrumental in organising this Ayurveda clinic for his staff. Four doctors, nurses and drugs dispensers were stationed full day in Prime Minister's office. The staff could also purchase Siddhalepa products at a very special rate.

Siddhalepa Ayurveda Hospital which has served the nation since 1988 has cured thousands of patients; locals and foreigners who failed to find remedies for their illnesses from other alternatives. The Siddhalepa Hospital is a leading entity today in providing treatment of distinct Ayurveda proportions to patients in a luxury environment. All Ayurveda medicines used at the Siddhalepa Ayurveda Hospital are scientifically prepared to ISO 9001, ISO 14001, ISO 18001, ISO 22000 & GMP standards. Siddhalepa Ayurveda medicines and products are approved by the Department of Ayurveda. Only classically authenticated herbs and dry ingredients are used in these preparations. The medicines are prepared by experienced staff under the supervision of a panel of qualified doctors. The leading consultant doctors, high quality ayurveda medicines and pleasant staff of Siddhalepa Ayurveda Hospital will warmly welcome you and treat your illnesses with expertise and care. All government employees now can receive the services of Siddhalepa Ayurveda Hospital under Agrahara benefits scheme.