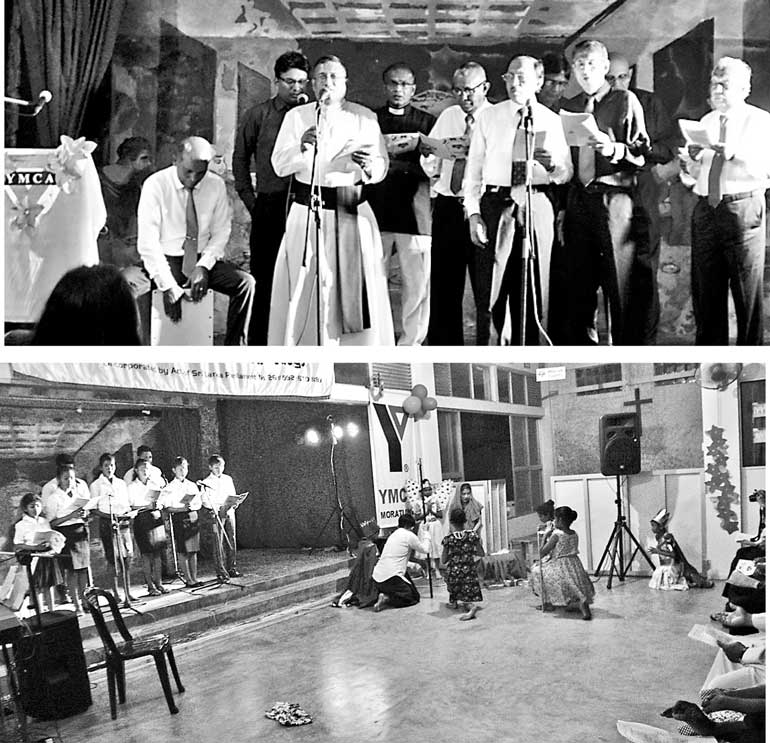 YMCA Moratuwa conducted its Annual Carols Service 2017 recently at its main hall.

The main focus was on singing of carols by its Youth Club and the Children's Club, presenting a short play simultaneously with the singing of carols. Carols were also sung by groups from the two 'Y's Men's clubs of Moratuwa, the YWCA of Moratuwa and the YMCA of Moratuwa. Rev. Niraj Perera delivered the Christmas message.

This event was patronised by the Directors of the YMCA and the general public.

Seen here are some groups singing carols.