Wellawatta Nithyakalyani Jewellery, a pioneer in the gem and jewellery trade, recently held a blood donation camp for the sixth consecutive year.

The blood donation camp which was held at Nithyakalyani premises with the participation of Nithyakalyani staff members, customers and the general public was organised in collaboration with the Rotary Club of Colombo East and Tamil Literary Association of the University of Moratuwa.

A total of 109 donors donated blood during this year's camp. As in the previous years, the National Blood Bank played a pivotal role in providing its fullest support to make this event a success.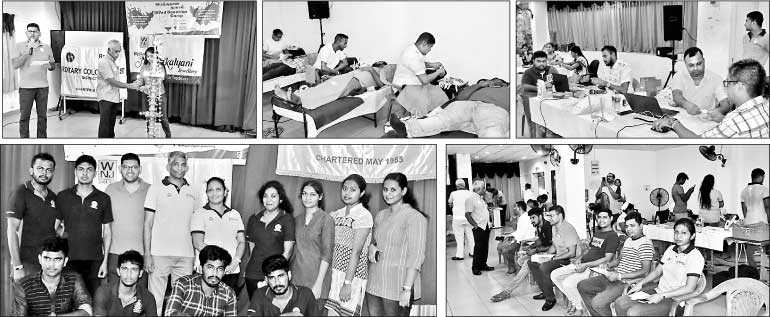 "We are happy that the blood donation camp was successfully held for the sixth consecutive year as part of our CSR initiatives. We hope to continue this in the coming years. I take this opportunity, on behalf of Wellawatta Nithyakalyani Jewellery, to thank all those who participated and helped make this event a great success," stated Wellawatta Nithyakalyani Jewellery CEO A.P. Jayarajah.

He said Nithyakalyani is very focused about social responsibility and carries out a number of CSR projects every year.