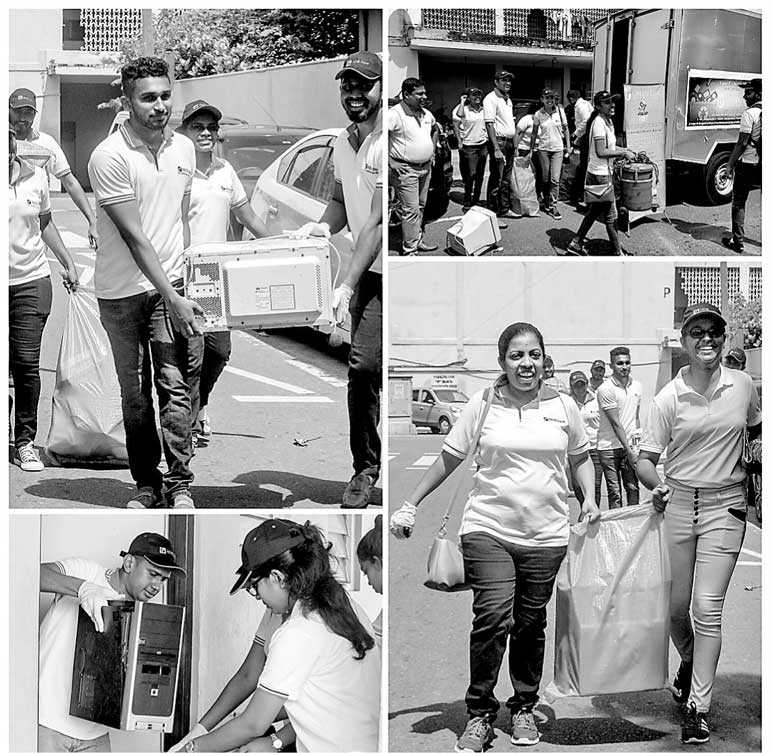 With a view to making 'Responsible Behaviour' an integral part of the Bank, NDB commenced the 'Employee Volunteerism' CSR initiative in 2009. As a responsible corporate citizen, NDB believes that 'community involvement' goes beyond core business activities and with an objective of creating value through employee participation, the Bank encourages its employees to volunteer their time and effort to give back to the community.

Employee volunteering programs can allow workers to feel that the work they do is not only contributing to the overall success of the company, but that it is also helping out a charitable cause that is important to them. Whilst, inculcating responsibility towards the community and environment in all NDB employees, this initiative also motivates them to venture out on their own and implement their own projects.

In 2018, the bank's employees were divided into 10 teams consisting of staff based at the bank's head office and eight regional teams. The teams are in the process of completing the projects which all come under the umbrella of either education, environment or entrepreneurship. Given below are the details of one such project which was successfully completed recently.

Disposal of electrical and electronic equipment – known as e waste – is becoming a problematic issue with the increase in the use of electrical equipment. It is a fact that with the economic growth, generation of e-waste from general consumption of the primary products such as computers and mobile phones also increased.

Hence e waste was considered as one of the major issues which need to be managed effectively due to the fact that there are increasing quantities of e-waste being exported from developed to developing countries. These countries often see a lack of infrastructure to handle the sheer amount of e-waste in an environmentally sound manner.

Identifying this as a problematic situation, NDB recently conducted a two-day program to assist the e-waste management project whilst enhancing awareness amongst the community at Anderson Flats under the slogan 'Keep Anderson Flats Green'. Accordingly, occupants in 20 apartment blocks totalling to 800 residences made use of the door-step collection which was organised by the Bank.

Green Link Ltd. a licensed e-waste collector assisted the project along with over 150 volunteers from the Bank. The NDB Team was headed by the NDB Assistant Vice President Operations, Account Services and Credit Administration Ganga Wanigaratne.

As a responsible corporate citizen, NDB strives to make meaningful contributions to the society through its strategic sustainability initiatives that aim to inspire the sustainable growth of a progressive Sri Lanka. Sustainability is a strategic priority at NDB and the Bank continuously endeavours to foster it across all its business decisions and activities.

NDB's performance and customer relations were recognised when the Bank was recently named the 'Best Bank in Sri Lanka' by the prestigious Global Finance Magazine at the 25th Annual Best Bank Awards in the Asia Pacific. Further details on NDB's many products can be obtained from its 24 hour Call Centre, by calling 011 244 8888 or by visiting NDB Bank's website on www.ndbbank.com.