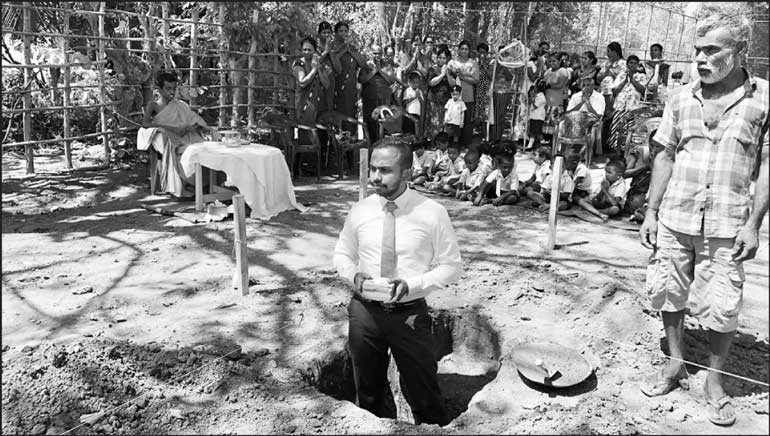 Hemas Holdings Manager – Group Sustainability and Special Projects Mindika Thilakarathna at the foundation laying ceremony
Hemas Holdings begins the construction of its 54th and 55th pre-school in the rural areas of Walagambapura and Ambagahawella, Ampara as it strives to assist the commitment made by the Government of Sri Lanka to improve children's learning in their formative years.

Initiated in 2002, the Piyawara program was launched in partnership with the Children's Secretariat of the Ministry of Women and Child Affairs. The program aims to enrich the lives of underprivileged children of Sri Lanka by focusing on key aspects within the framework of ECCD.

"At Hemas we have always believed that early childhood education is the best investment a country can make to its human capital. Understanding this need, we launched our 'Piyawara' initiative focusing on a holistic approach to Early Childhood Care and Development," says Shiromi Masakorala, Executive Director of Hemas Outreach Foundation and General Manager – Corporate Communications and Sustainability of Hemas Holdings. "Our children will be responsible for the future of our country, and we appreciate the efforts made by Hemas to shape the future of Sri Lanka. As a community we have been severely affected as a result of the 30-year-war, and we are grateful to Hemas for coming into our village and committing to provide the necessary infrastructure and services to provide the important early childhood education to our children," said Danasiri Herath, a resident of the Walagampura community.

"As a truly Sri Lankan company, Hemas will continue making investments into ECCD and assist the Government of Sri Lanka address a national need," added Shiromi Masakorala.

At present the 53 pre-schools across the country has over 150 teachers and over 3,500 children attending them daily.

Piyawara is managed by the Hemas Outreach Foundation (www.hemasoutreach.com) and stands today as a successful initiative, a sustainable and ongoing project by Hemas and the Children's Secretariat, demonstrating the success of government-private sector partnerships in addressing national issues and creating strong communities.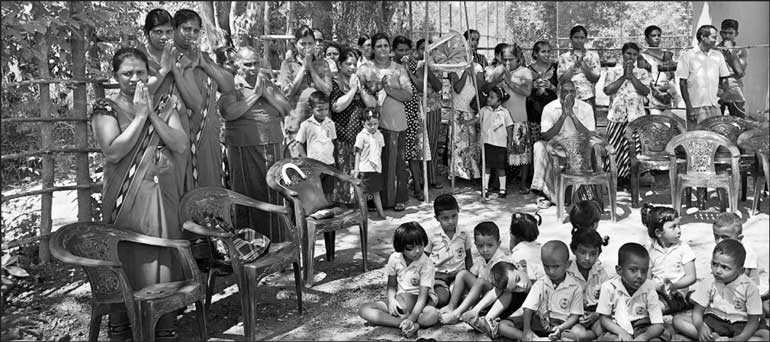 The community at the foundation laying ceremony