A timely approach towards a "smarter tomorrow" by Just In Time Group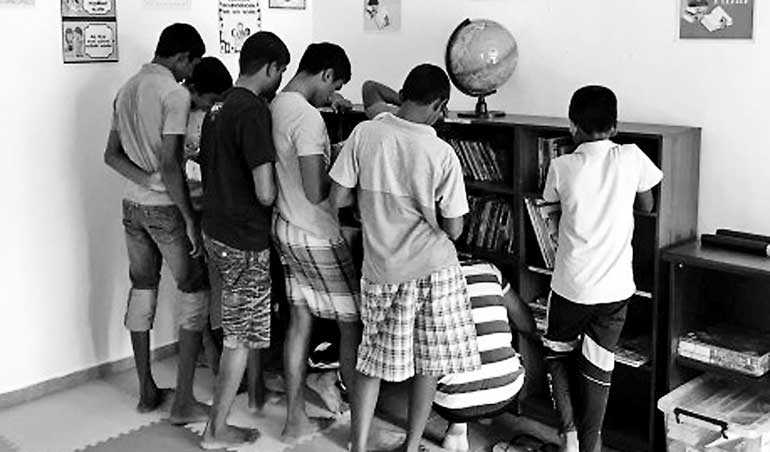 Senarath Gunawardana Child Development Center, Dehiwela
Conceptualising ideas into reality is something that Just In Time Group (JIT) has been known for over the past two decades. In recognising 20 years of ICT supremacy JIT took the initiative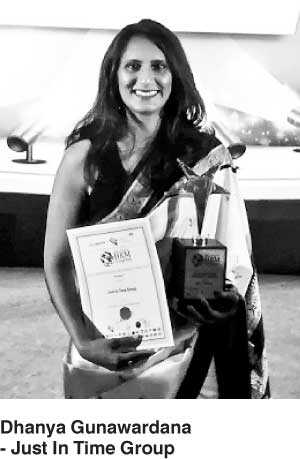 in encouraging a habit that's rarely practiced in this day and age of reading.

When the current world is in the palm of your hands yet only a few use it to a greater purpose. Encouraging, as well as creating the perfect environment for our future generation in gathering knowledge was the idea behind this CSR initiative by JIT.

The credit goes out to the JIT work force for the initiative, implementing and executing the above mentioned, as it was they who made it happen, for the ones who are keen on conquering the world and living their dreams.

"The 20 reading corners" were completed last April 2018, a journey which began late 2016, where 20 under privileged children homes were provided with necessary resources to expose their young to the habit of reading. Additionally to resources provided, a much-needed conducive environment for reading was implemented – thanks to the "20 reading corners" initiative. Today there are a bunch of children who are thrilled and growing in the habit of reading and looking forward to a better life as there is no better way than geared up through a good read.

Salute to the JIT's involvement towards this project as it was in high regard. Starting from the selection criteria of age-appropriate books, comfortable furnishing to the setup of the space that was converted, it was the JIT family, who pulled it through toward this great cause.

In celebrating a milestone such as 20 years, the initiative of the work force of JIT to embark on something sustainable and long lasting such as the Reading Corners project and to provide a better future for the young ones is noteworthy.


Working towards contributing to the progress of our country, only through business is something JIT has always given thought to. That was one of the reasons where JIT's CSR initiatives appreciation for "Best CSR Practices" in the ICT sector, at the Asia Pacific HRM Congress awards 2017, held in Bangalore India. "Whether it is our commitment to diversity, our support for future generations to be empowered, our steadfast approach to ethics and governance, our care for the environment in which we live – the entire JIT team embraced CSR as the transformation needed for accountability, as a futuristic business leader," quoted JIT

Group Manager Public Relations and Corporate Communication Dhanya Gunawardana.

This unexpected recognition was no doubt an amplifier towards their future CSR projects. JIT is also the first corporate in Sri Lanka to be assessed with the 'Transformative CSR 2.0 Assessment Tool' which is a globally recognised CSR assessment tool. JIT was purely offered this recognition for demonstrating their investments towards groundbreaking CSR practices.

December 2017, it was that time of the year where a space of the Good Shepard convent Kotahena was converted into a mini library. As JIT calls it "A reading corner". This was another successful completion, which was a part of their CRS project the "20 reading corners". Sister Sanjeewani Perera who is in charge of operations for the convent was humble enough to share her words of appreciation as she clearly stated, "This will go a long way to help them develop their reading skills." Furthermore she did emphasise that this will make a direct impact towards enhancing the skills of reading when it comes to their conventees.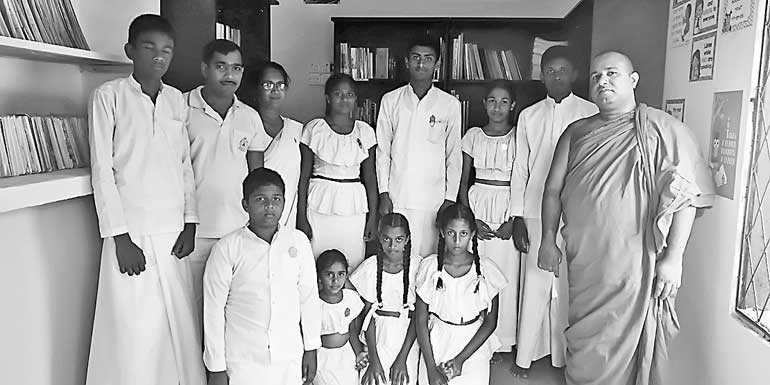 Sudharma Wardanaramaya, Piliyandala


January 2017 is considered a memorable month for St. John's Home Moratuwa, as it was a space of their own which was turned into a reading corner as a part of the "20 reading corners" project. Sister Chandrani Peiris who is the Sister Supervisor along with the girls shared their words of gratification that "it was so good to see the children enjoying reading and make use of the place so much. Also, the little girls doing painting and playing together", especially after seeing the children enjoying reading and making full use of the resources provided.

At the launch of JIT's 20th and the final "Reading corner project" thoughts and views shared by many with relevance to this successful CSR journey. Captain Manjula who is the head matron for the Salvation Army girl's school home, extended her gratitude along with the girls mentioning, "It is a peaceful and fun reading space where the girls now can use their free time meaningfully. We actually wanted to create a Library space for the girls, so this came as a blessing in disguise. They can now choose the books to read or re-read and call it their own. We are truly grateful for this reading corner along with all the girls." She went on to elaborate how essential it is to be educate and nurture at a young age in the habit of reading. Furthermore, she clearly mentioned that a library for the girls was on top of their bucket list and it was a dream coming to pass seeing all this happen with the help of JIT.

The habit of reading is a nurtured one. Not an inherited one. Just In time Group will always lend a helping hand in providing the future generation with relevant resource to gather knowledge that would help them with their walk down the road of success to being well rounded individuals

JIT has been dominating the ICT arena for more than 20 years, known for their systems integration, software solutions, network and infrastructure, hardware, mobility, outsourcing IT professionals, professional services, information security services, maintenance and support services, etc. JIT will always continue to keep up the good work in leading by example.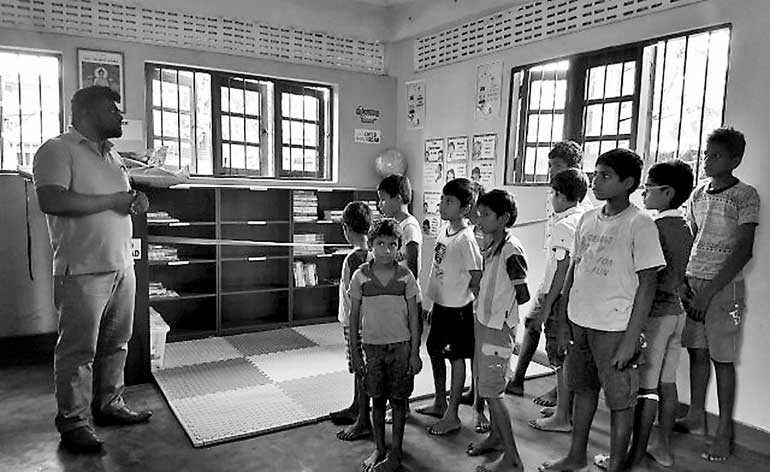 Granwill Wickramarathne Boys Home, Kelaniya