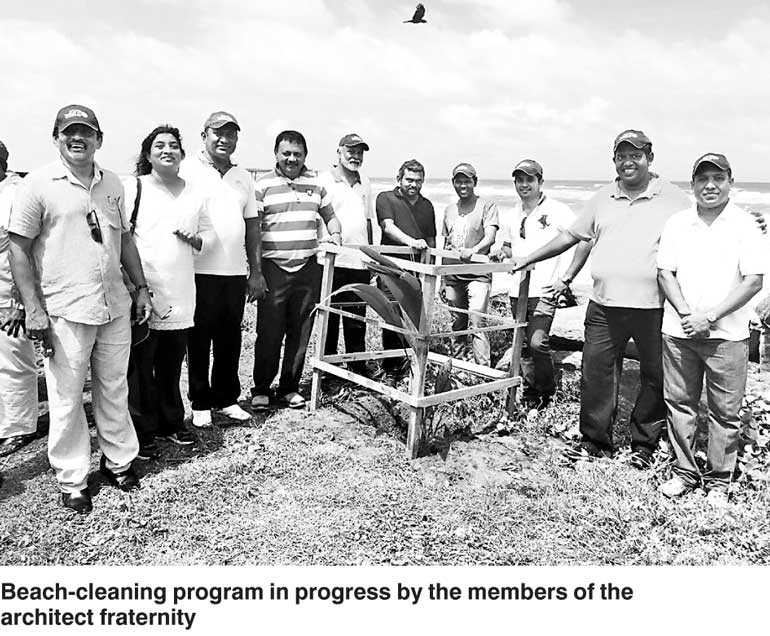 An awareness program to mark Environment Day was successfully organised and held by the Sri Lanka Institute of Architects (SLIA), through a beach-cleaning program on 3 June at the Moratuwa Beach. This initiative was well accepted and many members of the architect fraternity along with the Municipal Council Moratuwa, students of University of Moratuwa, City School of Architecture, members of SLIA Sports Committee and Green Building Committee of SLIA were present.

This initiative generated adequate awareness of safeguarding the beach environment among the general public, since Sri Lanka was ranked as 5th in 2015 under world's beach plastic offenders list. As an important concern to be addressed at a national level, this cleaning program was a strong step forward.

The organisers of the beach- cleaning program requested and urged everyone to use natural resources wisely, reduce the damage caused to the environment and refrain from adding unsustainable substances to the environment. It was also stressed that it's everyone's duty and responsibility to keep the environment clean and safeguard the natural resources. The beach-cleaning program proved to be successful with the cordial and united support from different institutions to make it a very effective and successful initiative for the well being of the country.