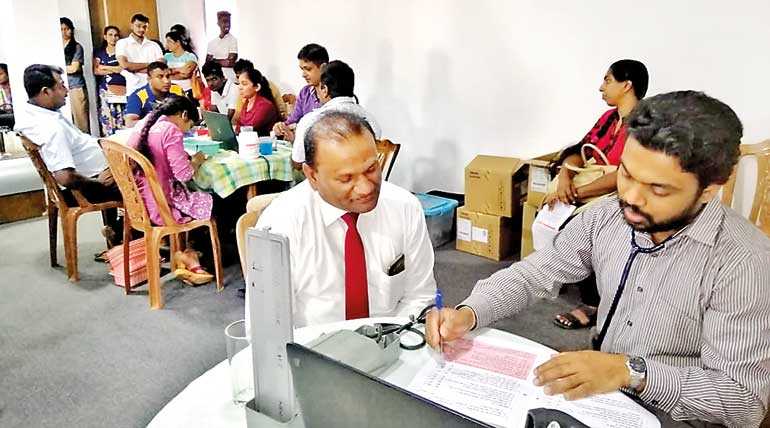 Pan Asia Bank Mawanella branch celebrated its third anniversary in a unique and a meaningful way by organising a blood donation campaign.

The blood donation drive which was held at the branch premises on 16 December was completely organised by all the staff at Mawanella branch who worked tirelessly to ensure that the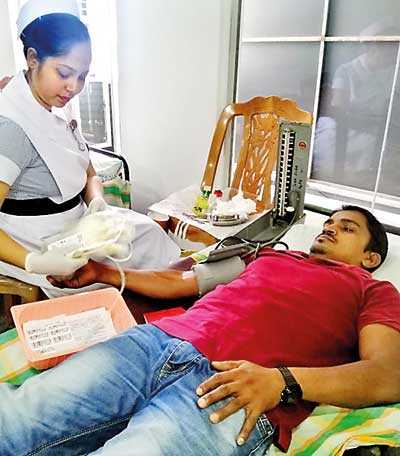 event was a success.

The initiative was highly appreciated by the community in Mawanella which was evident by the large number of donors from the local community who participated in the blood donation campaign.

The Pan Asia Mawanella branch opened its doors at No. 300, Kandy Road in 2017 and since then has garnered a large and loyal customer base in the area.

Some of the most popular products offered by Pan Asia Bank are the Daskam Children's Savings account which offers an additional 10% deposit on top of each and every deposit, with an enhanced interest of 7.5%; Champion Saver Savings Account, which offers up to 7% interest p.a., on savings deposits, Leasing facilities, credit cards and 'Sammana' – an attractive guarantor free personal loan facility up to Rs. 4,000,000 offered to retired Government pensioners.