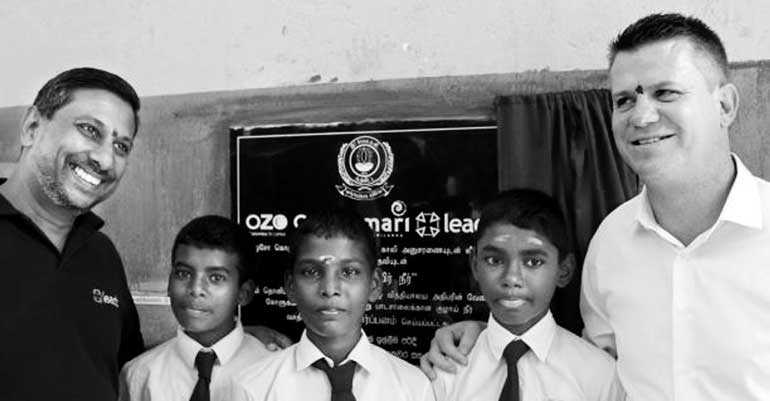 OZO hotels take pride in leading projects that provide access to clean drinking water and sanitation to rural communities in the countries they operate in under the flagship CSR program 'Water for Life'.

In Sri Lanka, 'Water for Life' is an ongoing project where each year OZO Colombo and OZO Kandy identify causes that need support. Funds for these projects are raised from the contributions made by the valuable guests to OZO and Amari.

For 'Water for Life' 2018, ONYX Sri Lanka's third property, Amari Galle also joined the initiative acknowledging the importance of providing access to clean water. Many homes, facilities and schools in rural areas of Sri Lanka still lack water, putting the lives of people, especially young children, at the potential risk of disease and infection.

Together with national the NGO LEADS, which work for marginalised groups throughout the country, the R/Keeragala Tamil Vidyalayam located in the Keeragala Village was identified. Currently, the school comprises of 130 students and 14 teachers. The classes up to grade nine are conducted within the space of only four classrooms; each room managing two grades simultaneously. In addition to the poor learning spaces and facilities, access to clean water has been a major challenge for the past 80 years of the school's existence.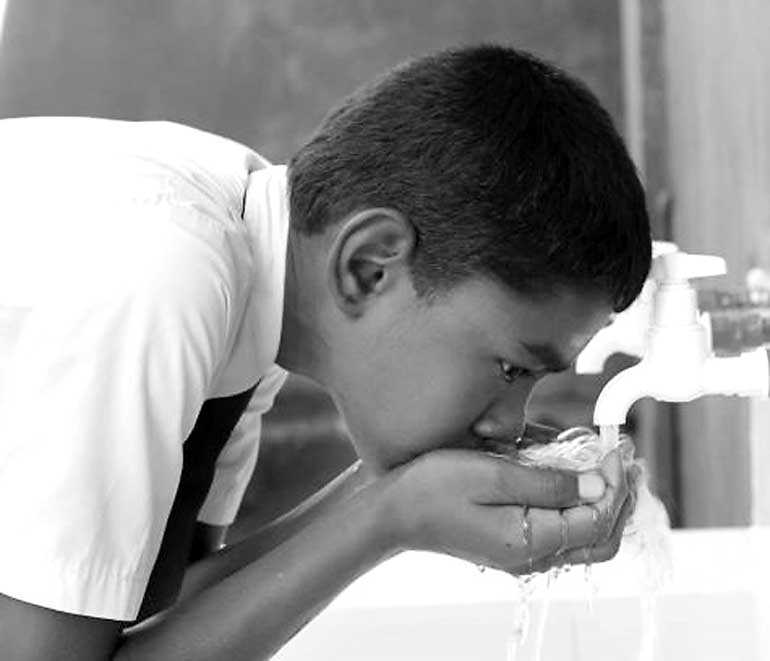 "At present, the only access to water for the children is through the kindness of a neighbour who allows the school to stock water overnight through their household water line, which is blocked during the daytime. This water is used for drinking as well as sanitation purposes. There have been many occasions where the water stored in the tank was insufficient to our needs as there is no continuous water flow. At times when there is a lack of water, parents assist in collecting water and filling up storage barrels. Most children are from poor households and many don't even have access to a reusable water bottle," said J. Damien, Principle, Keeragala Tamil Vidyalam.

As a result of the 'Water for Life' program, Keeragala Tamil Vidyalam has just received access to clean water through the installation of tube wells.

"Safe water, effective sanitation and hygiene are critical to the health of every child and every community; and we are truly grateful to OZO Colombo, OZO Kandy and Amari Galle, for giving the opportunity to our young children and the many more to come in the future," the Principle further added.

"Access to clean water is a basic human right. Yet, we receive many proposals each year from those who are in dire need of clean water. Meaning thousands still lack access to it, particularly in rural areas. As a company, ONYX Hospitality Group is committed to helping disadvantaged communities; and this year's project focused on disadvantaged children and giving them a fair chance at a better tomorrow," said Russell Cool, Area General Manager, ONYX Sri Lanka.

With easy access to clean water, students of Keeragala Tamil Vidyalam will now benefit from improved hygiene and sanitation conditions, resulting in an overall improvement in their well-being.

'Water for Life' strives to raise awareness on water scarcity and supports campaigns for conservation of natural water resources and efficient water management through initiatives and partnerships within each property's locale.