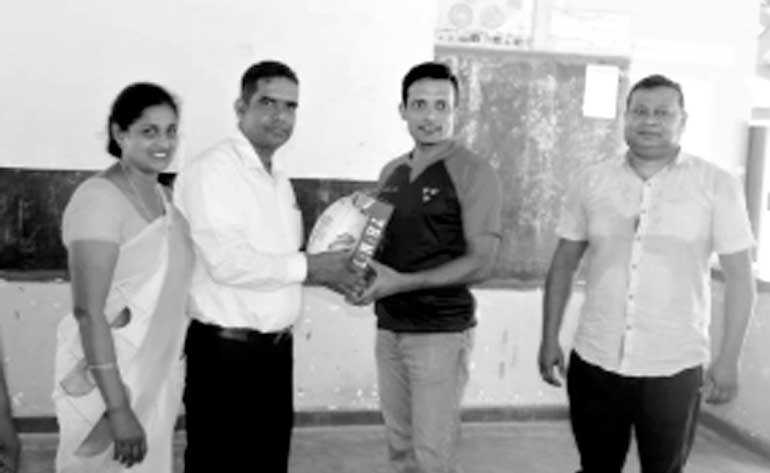 Dr Rajiva Dissanayake handing over the rugby ball to school authorities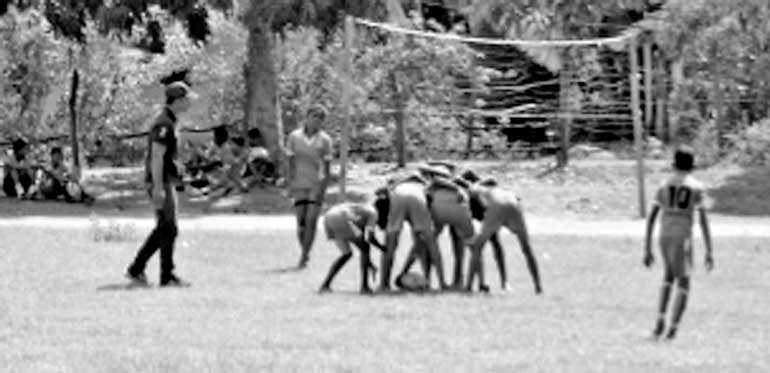 Thusitha de Silva guiding the youngsters
By Shamseer Jaleel

Old Trinitians Sports Club (OTSC), under their President Lakmal Tenekoon and his hardworking committee and members, organised a CSR project in distributing rugby items to Aluthhalmillewa Vidyalaya in Padaviya under the guidance of Dr. Rajiva Dissanayake.

Rugby balls, T-shirts, jerseys, stockings, first aid material, air pump and school stationery for the students were distributed which were gifted by the members of OTSC.

Playing under tough conditions, schools Under-14 girls won the Milo Rugby Championship last year. Trinity 1995 rugby player Thushitha De Silva conducted a few training sessions for the boys and girls of the school rugby team in Padaviya.