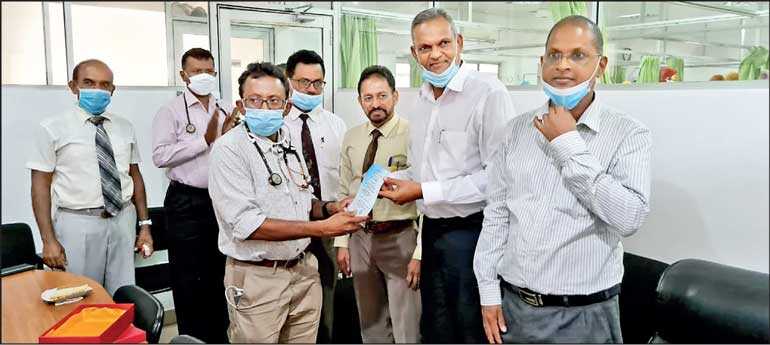 Pioneer boat builder Neil Marine was founded 50 years ago by Founder Chairman Neil Fernando. Since its inception, the company has emerged as the definitive leader in the manufacture of fibreglass boats in Sri Lanka, having collaborated with several industry leaders in Europe and many other countries. Neil Marine's reputation for the highest quality safe and secure boats has made it a cut above the rest.

From humble beginnings in the Negombo Lagoon where the company's founder started a boat-building enterprise, it has come a long way, exporting their products to many parts of the globe, apart from catering to the local market.

Celebrating 50 years of unparalleled quality and service, Neil Marine took the initiative of uplifting the Dengue Ward at the Negombo Base Hospital. The CSR project, valued at over Rs. 800,000, involved colour-washing and installation of proper wire casings for the Ward, erecting a canopy for the vehicle park, and landscaping the surroundings. Neil Marine also donated much-needed linen to the Hospital.

Neil Marine Administration Director Kapila Sumanapala in his speech stated that the company was extremely happy to have participated in a project of this nature, which would benefit patients immensely. Negombo Base Hospital Consultant Paediatrician Dr. Lakkumar Fernando presented a memento to Kapila Sumanapala in the absence of Neil Fernando, in appreciation of this project.