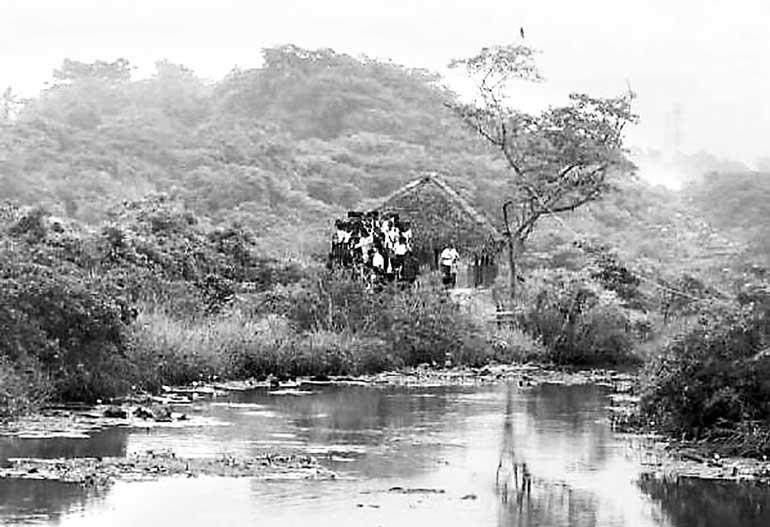 'Kaiya' in Sinhala means 'gathering of people for co-operative work to achieve a common goal'. Thus 'Kurulu Kaiya' is a gathering aimed at promoting environmental responsibility through the celebration of the wonder of birds. 'Kurulu Kaiya' is organised by the 'Field Ornithology Group of Sri Lanka' (FOGSL) which is affiliated with the Dept. of Zoology of the University of Colombo and is the local representative of BirdLife International which is the most wide-spread environmental organisation in the world.

NDB is pleased to partner with FOGSL to sponsor this event which will contribute to raising awareness on Sri Lanka's rich biodiversity and thereby promote environmental sustainability. The venue for this event is 'Diyasaru Park' at Thalawathugoda which spreads over 60 acres on Kotte marshes, with over 50 species of birds including a number of migratory birds. The wetland biodiversity of the park also includes butterflies, dragonflies, reptiles and fish. FOGSL organised many interesting activities on 16 and 17 December, including nature walks for kids and adults along the trails of the 'Diyasaru Park', to observe wetland biodiversity. The Philatelic Bureau also launched a first day cover depicting four endemic birds of Sri Lanka.

Wetlands are vital for human survival. They provide values that no other ecosystem can and are indispensable for the countless benefits or "ecosystem services" that they provide humanity, ranging from freshwater supply, food and building materials, and biodiversity, to flood control, groundwater recharge, and climate change mitigation. Wetlands are also a haven for birds. However urban wetlands are under pressure. Studies demonstrate that wetland areas and quality continue to decline in most regions of the world. As a result, the ecosystem services that wetlands provide to people are compromised. Therefore it is important to promote awareness on their importance and thereby help conserve our environment. Protecting wetlands can protect our safety and welfare.

It is with this focus that veteran ornithologist and President of FOGSL Professor Sarath Kotagama initiated this event. FOGSL has also initiated a project to conserve urban wetlands by utilising birds as an umbrella group.

In line with this, FOGSL also held the 18th P.B. Karunaratne Memorial Bird Educational Exhibition on 14 and 15 December at the Zoology Seminar Room, University of Colombo. This exhibition with the theme of 'Wetlands' provided information on wetlands and the ecology of birds including endemic species. Professor Kotagama also launched his book "Birds of Sri Lanka an Illustrated Guide" on 14 December at this Exhibition amidst a gathering of eminent personalities including the Vice Chancellor of the University of Colombo, IUCN Country Representative and foreign bird enthusiasts. This book which is an updated version of Professor Kotagama's initial book, will be a useful resource for ornithologists and also for amateur bird watchers. The book describes all 501 species recorded to date in Sri Lanka and is illustrated in colour. Speaking at the book launch Professor Kotagama said that, "The number of endemic birds has been debated in the past; however it is now confirmed as 33 and could be even higher in the future."

Professor Kotagama believes that observing and keeping a record of birds is very important since birds are good indicators of environmental changes. For example, an increase of crows would indicate a polluted environment and an increase of birds such as the 'sunbird' would indicate an environment of good quality.

In some cases, birds can be used as indicators of biodiversity. The intimate linkages between some bird species and their habitats make them useful for identifying ecosystem health. As such, they can be indicators of deteriorating habitat quality and environmental pollution. Combined with their ability to signal the eminent outbreak of diseases, birds are incredibly useful as indicators to both the fields of environmental science and to human health.

As a responsible Corporate Citizen, 'Environment' is one key focus area of the bank's Sustainability Agenda with a focus on internal and external stakeholders.