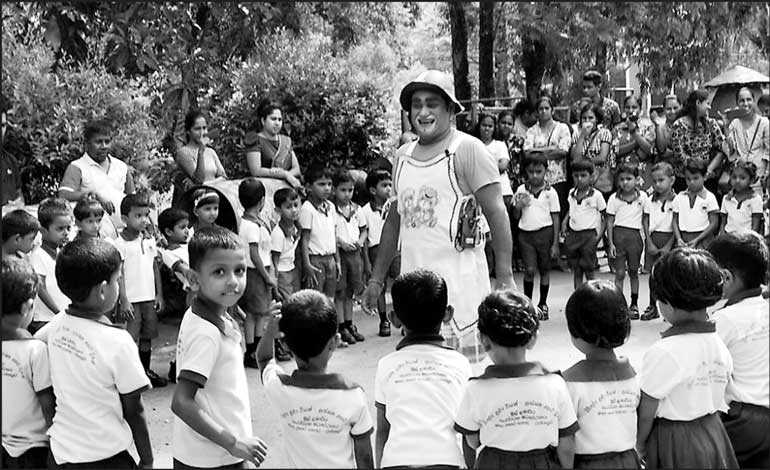 NDB's Pancha Mama visits Pre-schools Ratnapura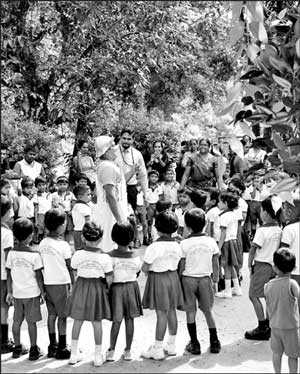 With the goal of instilling the joy of saving in young children, NDB's Pancha Mama visited several pre-schools in Ratnapura where a special program which combined education with entertainment was conducted.

Every parent aspires to give their children the best in life – be it their education, values and morals or a plan for their future, to ensure their children are geared to succeed in life. NDB thus introduced its minor savings account along with "Pancha Mama" to instill the joy of saving in young children. Accordingly, "Pancha Mama" – a famous character from the children's show "Tikiri Peya" spent the day with the children, teaching them the joys of saving with fun games and activities.

NDB offers various savings accounts to specifically suit a parent's need and to instill a habit of saving in their children in line with the Bank's Savings proposition Ithuru Karana Maga. NDB continuously strives to instill the joy of saving in the young generation. NDB minor Savings Accounts are specifically designed to cater to each parent's unique needs while making savings more rewarding and exciting for the children at the same time.

The salient feature of the NDB Children's Savings is the fun of receiving valuable gifts for the children whilst the account balance grows with a comprehensive savings plan. It is carefully designed in a way that the savings will prosper and reward the children and will also be entitled to substantial benefits for important milestones they achieve along the way.